---
Powerful Partnerships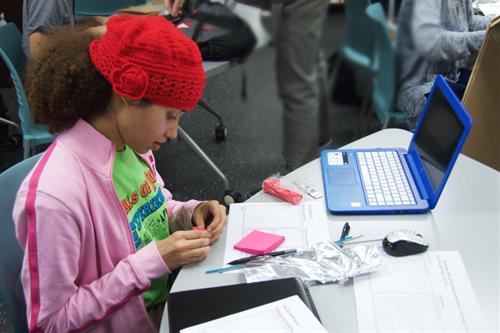 Make Your Mark
The trendsetting Idea Center recently launched its next initiative to help students and community members bring their ideas to life. With support from tech innovators MakerBot Industries, 1 Click 3D Print and Moonlighter, the new Make1 program instills design and prototyping skills to help budding entrepreneurs build their next great product idea.
Over the course of 16 weeks, students are introduced to the latest CAD software, 3-D printing hardware and electronics and prototyping programs like Arduino and Particle. The course is hands-on, combining lecture and lab sessions, with students prototyping their very own VR headset, personal vacuum robot and much more.
"There's this hardware renaissance that's happening in the startup world right now, but not everyone knows how to bring hardware to life," said Make1 Program Lead Alex Uribe. "The benefit of this program is that it breaks down how a product is made and teaches how to rapidly prototype a product, which is valuable knowledge for an entrepreneur to have."
The first Make1 cohort comprises Miami Dade College students from all disciplines and even professionals in the fields of law and philosophy. They are getting instruction from Werner Blumenthal, a local expert in the prototyping and 3-D printing industry whose company has helped develop products for Pepsi and Univision, as well as other instructors with engineering and computer science backgrounds.
— AMS
More Powerful Partnerships Articles