---
Powerful Partnerships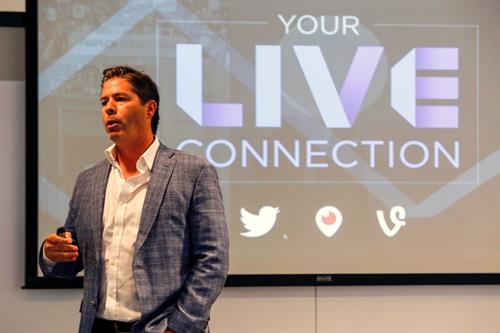 Twitter Shares Tricks of the Trade
MDC's MarketHack program continues to build its reputation for bringing top industry experts to share insights with students in the digital marketing training program at The Idea Center.
Recently, Matt Drinkwater, head of agency development for Latin America at Twitter's Miami office, spoke on how Twitter is evolving and how to dominate the digital domain. His presentation included strategies on how to use Twitter effectively to convey marketing messages, generate brand awareness and trigger sustainable growth.
An interactive Q&A session followed, and MarketHack students and alumni had an opportunity to meet with Drinkwater following the event as part of an intimate roundtable discussion – providing students with indispensable insight and skills to help grow their own companies and careers.
MarketHack has previously hosted executives from Facebook and NBCUniversal.
— AMS
More Powerful Partnerships Articles