---
Powerful Partnerships
Shining a Clearer Light on Credentials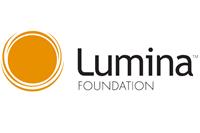 A grant from the Lumina Foundation enabled MDC to participate in the Right Signals initiative.
Miami Dade College has been selected to participate in the American Association of Community College's (AACC) Right Signals initiative, supported by a grant from Lumina Foundation, to identify and develop a model for recognizable credentialing nationwide.
"Students have many avenues to achieve the skills necessary for obtaining well-paying jobs in the current economy," said Holly Zanville, strategy director at Lumina Foundation. "It is critical that these skills and credentials are universally recognizable to students, colleges and employers."
The credentialing marketplace is highly diverse. Students enter the workforce with academic degrees, certificates, professional and industry certifications, apprenticeship certificates, digital badges, licenses and other micro-credentials. These are obtained from a plethora of sources, including traditional schools, online courses, workplace training, the military and IT boot camps, among others. In addition, some students begin college in a noncredit program, earning an occupational certificate or industry certification, then later develop an interest in transferring to credit-bearing courses.
Each of these credentials uniquely attests to what students know and are able to do. Colleges must operate in the highly diversified, constantly evolving intersection of their students' varied credentialing pathways.
"Credentials and acquired skills are valuable to both students and employers," said Walter G. Bumphus, AACC's president and chief executive officer. "This work has the potential to provide a national system of recognizable credentials across all sectors and users making it possible to quickly identify completed courses of study, learned skills, skill mastery, continuing education credits and other types of credentials."
More Powerful Partnerships Articles