---
Powerful Partnerships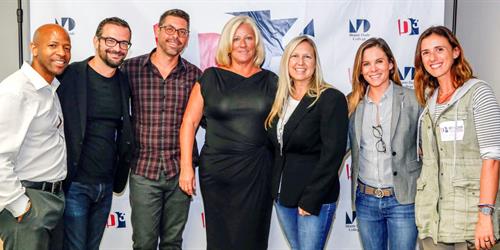 Creative Minds Convene at Art + Design Conference
Featuring some of the most prominent names in design, art and technology, the recent D3 Art + Design Conference & Expo took aim at shaping the creative community in South Florida.
Hosted at The Idea Center in collaboration with MDC's School of Entertainment & Design Technology, the conference – now in its second year – is devoted to developing creative talent in commercial arts, motion design and visual effects.
Bringing together a diverse community of independent thinkers who work on projects rooted in these emergent creative industries, the conference featured experts in graphics and web design, animation, traditional and digital marketing, and entrepreneurship. It also welcomed professionals from major studios including Sony Pictures Animation and DreamWorks Animation and effects artists who have worked on such films as Iron Man, Lord of the Rings, Harry Potter and Transformers.
— AMS
More Powerful Partnerships Articles