---
MDC News Bytes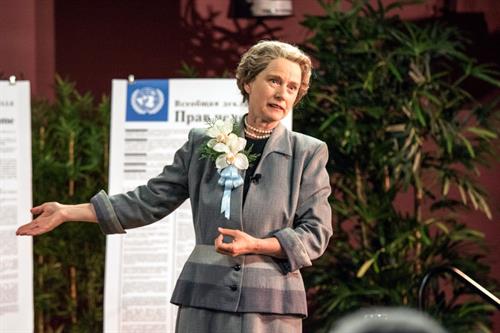 Hats Off to Eleanor
MDC's West Campus in partnership with International Solidarity for Human Rights (ISHR) and the City of Doral recognized the struggle for human rights in Hammering Out Human Rights: Eleanor Roosevelt at the United Nations.
The free event featured a monologue performed by award-winning actress Susan Marie Frontczak followed by a Q&A session with the audience.
As the chair of the United Nations Human Rights Commission, Eleanor Roosevelt was the driving force in creating the 1948 charter of liberties known as The Universal Declaration of Human Rights, an effort that she considered to be her greatest achievement. MDC has partnered with ISHR for many years on numerous events and on the installation of important works of art related to human rights throughout several campuses.
More MDC News Bytes Articles