---
Powerful Partnerships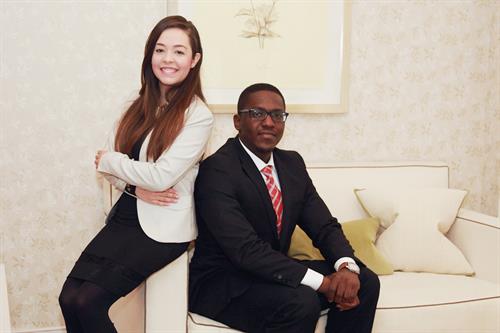 Libra Group Internships Lead to Jobs
Earlier this year, MDC School of Business students Paul Boyer and Karla Febles were chosen for Libra Group internships at the Vanderbilt Grace Hotel in Newport, Rhode Island. In the Bachelor of Science in Supervision and Management program, students must complete 144 hours as part of their management internship class. "Students gain valuable career contacts and report high levels of being happy with the outcome of these internships," said Professor Lynne Arguelles, who manages the baccalaureate program.
The Vanderbilt Grace is a recently restored vintage Newport mansion originally built in 1909 by Alfred Gwynne Vanderbilt and now run as a historic luxury boutique hotel wholly owned by the Libra Group, a family-owned international business group comprising 30 subsidiaries across five continents. In the Libra Group's internships, students master areas such as finance, marketing, nonprofit administration, hotel operations, human resources, information technology, and more.
The internship at the Vanderbilt Grace lasted five months, during which time Boyer and Febles learned different aspects of hotel and revenue management while also attending weekly training sessions on résumé building, mentorship and communication.
"This partnership between Miami Dade College and the Libra Group has been an amazing experience," said Febles. "The Vanderbilt Grace is offering me a job after the internship is over, and I believe this is the whole point of the internship class."
Added Boyer, "This was the opportunity of a lifetime. I went in with the attitude to learn as much as possible and apply myself fully, and the effort paid off."
More Powerful Partnerships Articles