---
Powerful Partnerships
Learn More to Earn More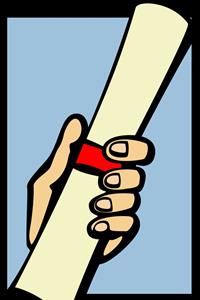 With Baccalaureate100, MDC's Carrie P. Meek Entrepreneurial Education Center is helping high school graduates make the connection between college and career.
MDC's North Campus and its Carrie P. Meek Entrepreneurial Education Center, in partnership with neighboring churches, recently hosted Baccalaureate100 to celebrate the accomplishments of graduating high school students and welcome individuals of all ages wishing to start or return to college.
The Center encourages individuals who want to enhance their earning capacity by obtaining additional skills through MDC's scores of college credit certificate (CCC) programs. Adding to the many initiatives currently offered to meet workforce goals, the Center launched a summer cohort of its new program called Strengthening Knowledge in Leading Labor Sectors (SKILLS), which offers training in high-demand fields, such as early childhood education, entrepreneurship and human resource management. SKILLS is an innovative program providing short-term, accelerated training to help people gain a competitive edge in the job market.
"Our belief is simple: You need to learn more to earn more," said North Campus President Dr. Malou C. Harrison. "Our short-term programs are what employers are demanding."
Admissions and financial aid staff helped participants complete applications while also providing them with information on how to submit the Free Application for Federal Student Aid (FAFSA) online. In addition, workshops covered everything from MDC's 300-plus program pathways to how to prepare for the GED so that people can apply for college.
More Powerful Partnerships Articles