---
Academics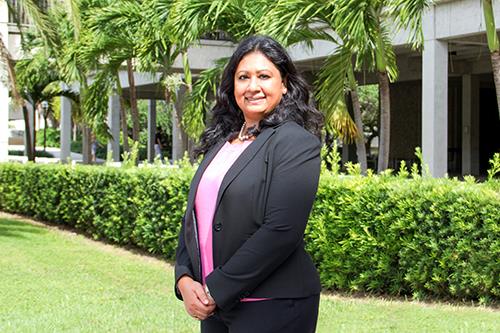 A New Look at Markets
There is a new wave of innovation sweeping through the ranks of the next generation of entrepreneurs, and it has been upending conventional wisdom of how markets work and whom they should serve.
Social entrepreneurship harnesses market analysis and business methods to do the job of what is more traditionally seen as the mission of philanthropy and nonprofits – positively impacting the lives of those in need.
Markets have not traditionally been thought of as a means for social change, in part because it is not considered part of their mandate. Dr. Rahnuma Ahsan, an award-winning professor in MDC's School of Business who teaches social entrepreneurship as part of the capstone course of the baccalaureate business program, has noticed a change in how markets are understood.
"Millennials have a different take. We know that 73 percent of millennials would pay a premium for a product produced sustainably, as opposed to 51 percent for baby boomers, and 62 percent of millennials would take a pay cut to work for an organization with a cause."
These factors are evidence of the drive of many younger entrepreneurs to put their business acumen to work solving social problems. "We use the same format in developing a social entrepreneurship enterprise as we use in any other venture creation process: opportunity analysis, ideation, feasibility, market analysis and financial forecasting. The pedagogy includes empathy and observation exercises, so students understand the problem from the point of view of the beneficiary they want to help, but they also have to find a way to make their idea financially sustainable," Ahsan explained.
Empathy and innovation ideally work hand in hand in both identifying and resolving unaddressed problems. One group of students examined exit interviews of MDC students and noticed caring for dependents was an impediment that many of them had to overcome to graduate. The students, many of whom were parents themselves, developed a business plan for an after-school childcare program that addressed the problem using their first-hand knowledge.
"The beauty of this capstone course is the change in mindset that you see in the students," said Ahsan. "It is the last course they take in the business school, and it gives them the chance to focus on a passion and a mission."
More Academics Articles