---
Cultural Spotlight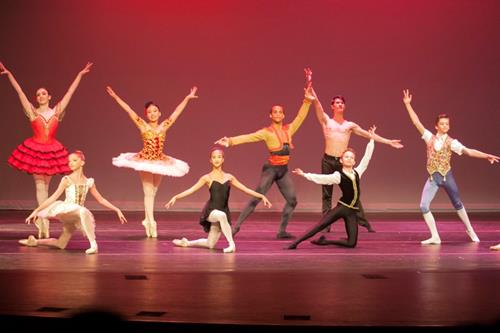 Artistry in Motion
MDC's North Campus once again hosted the popular International Young Medalists Ballet Performance, a favorite component of the annual International Ballet Festival of Miami, which recently celebrated its 21st year of bringing together dancers from the most prestigious companies around the world.
The regal event featured those medalists who had won ballet competitions across the globe in the rounds leading up to the Youth America Grand Prix. This outstanding performance is made possible each year through a long-standing partnership between Miami Dade College and the Miami Hispanic Ballet.
"Our new academic year is marked by several initiatives designed to further internationalize North Campus, one of which is the enriching showcase of young, talented ballet dancers from throughout the world," said Dr. Malou C. Harrison, president of North Campus.
The only one of its kind in the state of Florida, the Festival brings more than 100 artists to Miami-Dade County. This year, more than 20 companies were represented, with dancers hailing from Europe, Asia, Latin America and North America. The Festival includes a dance film series, art exhibits, book presentations, workshops, master classes and six live performances.
More Cultural Spotlight Articles