---
Cultural Spotlight
Shining on the Stage in Vancouver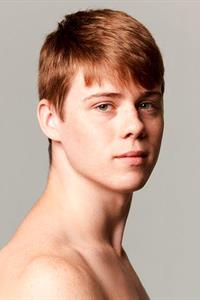 Justin Rapaport
Justin Rapaport, an alumnus of New World School of the Arts (NWSA) at MDC, has just joined Ballet BC, a Canadian dance company based in Vancouver, British Columbia, as a new company member.
Rapaport, who received his diploma in 2012, found the preparation at NWSA to be integral to his success in dance. "The work we did at New World created a stable foundation of dance training and technique that helped me elevate my artistry and explore different avenues," he said.
From New World, Rapaport continued his artistic training at the renowned Juilliard School in New York City, where he completed a bachelor's degree in May.
"The training at Juilliard was phenomenal, and similar to New World in that we had technique classes every day," he said. "That intensity of training gives you the facility to break down dances into different styles of movement."
While at Juilliard, Rapaport performed dances by eminent choreographers such as Twyla Tharp, Martha Graham and José Limón.
Now fully ensconced in Vancouver after a bracing coast-to-coast transition, Rapaport has been quickly welcomed into the fold at Ballet BC.
"The company has been wonderful. The dancers, Artistic Director Emily Molnar and Rehearsal Director Christophe Dozzi are all extremely devoted. I love to be in an environment like this where everyone works as hard as they can to achieve the best artistic product."
Rapaport is now preparing for a demanding season. The first program of works at Ballet BC is an evening of dance by resident choreographer Cayetano Soto.
"The four pieces span the breadth of Cayetano's output, and will include a new piece created in collaboration with Ballet BC," Rapaport said. "It is a superb and diverse program that will show the different aspects of Cayetano's choreography and life."
More Cultural Spotlight Articles