---
Making Their Mark
A Life of Service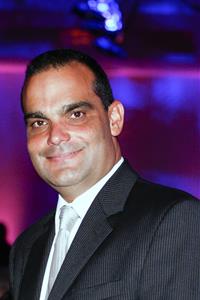 Marcos de la Rosa
MDC alumnus Marcos de la Rosa has been appointed chief of the Coral Gables fire department. It is de la Rosa's second stint as a fire chief; he led the Hialeah fire department from 2009-2013.
"I am honored to serve as fire chief," he said. "I look forward to standing with our department's men and women as we forge the next chapter of our proud tradition."
De la Rosa's firefighting career spans more than 25 years. "It was something I wanted to do since I was a child," he said. "I guess all kids at some point do, I just never outgrew it."
He earned an MDC associate degree in fire science. "That provided the coursework essential to enhancing my knowledge and abilities as a fire-fighter, as well as providing the path toward promotions."
From 1992 to 2009, de la Rosa taught at MDC's Medical Campus, leading certification courses for emergency medical technicians and paramed-ics, and degree-focused courses in emergency medical services operations and administration.
"I am honored for the opportunity to make a difference in someone's life," said de la Rosa. "It is very gratifying to run into a perfect stranger and have them thank you for saving their life or that of a family member. You never forget that."
More Making Their Mark Articles