---
MDC News Bytes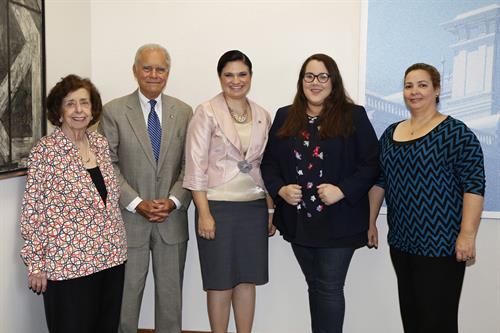 Scholar Receives Coveted Award
In a serendipitous turn of fate, an MDC recipient of a coveted Tuskegee University scholarship has found himself in the classroom of another alum who won the same award five years ago.
Sam Merlus graduated with an MDC associate degree in chemistry last spring. Thanks to a Tuskegee University Transfer Scholarship, he is now pursuing his bachelor's there.
Dwayne Clarke, an MDC Tuskegee Presidential Scholar in 2010, went on to complete bachelor's and master's degrees in computer science at Tuskegee  and is now an adjunct professor at the prestigious university in Alabama.
This fall Clarke is instructing his fellow MDC alum in Merlus' first semester at Tuskegee. He is helping his young charge master the intricacies of the C++ computer language.
"The programming course is going great," said Merlus, noting Clarke is a demanding teacher. "His standards are high. I think that since I am a winner of this scholarship, he expects me not only to succeed but also to go the extra mile."
Clarke is impressed with the campus newcomer.
"Sam is doing very well," Clarke said. "I'm proud of the MDC tradition of success in sending students here and seeing them then move forward with their careers. It is a supportive atmosphere, and that helps you develop and thrive."
Merlus is currently in a Howard Hughes Medical Institute program at Tuskegee. He won a travel grant in October to speak at the University of Michigan on work he did last summer with sustainable polymers at the University of Minnesota. He is conducting an undergraduate research project on nanoparticles and nanocellulose under the aegis of the Center for Sustainable Nanotechnology. The hard-working MDC graduate is looking forward to continuing that work at Johns Hopkins University next summer.
Clarke's research has focused on mobile security and business, developing code to block malware and protect sensitive information on mobile phones. Soon Clarke will be taking on a position with the Naval Air Systems Command (NAVAIR), working on the F-15 fighter jet.
More MDC News Bytes Articles