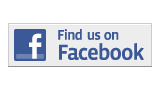 ---
Entertainment
This "Town" Is No Tourist Trap
By Mark Pulaski
Mark.pulaski001@mymdc.net
The Town—co-written, directed by, and starring Ben Affleck—is a crime thriller focusing on a small suburb of Boston, infamous for its population of bank robbers.
The story is based on the novel—Prince of Thieves— by Chuck Hogan. It follows the path of Doug MacRay (Affleck), and his four-man crew of bandits, as they meticulously hold up banks, armored cars and in the stunning finale, Fenway Park.
After an alarm is tripped during a bank heist, MacRay's best-friend and right-hand man James "Jem" Coughlin (Jeremy Renner) decides the time is right to take a hostage, bank manager Claire Keesey (Rebecca Hall).
After making a clean getaway and ditching their hostage, the hot-headed Jem figures that they have to do some checking up on their ex-hostage via her stolen driver's license.
MacRay decides it would be best if he goes to tie up their loose ends and verify that Claire has no information which could bring down the masked desperados. Problem is, he creates a whole new knot when he begins to date the very woman who earlier was his hostage. This threatens to bring down the entire operation.
As MacRay spends more time with the lovely Claire, he begins to realize that there may be a better life out there for him. He pays a visit to the flower-peddling ringleader Fergie (Pete Postlethwaite) to inform him of his decision to cut ties with the group. The revelation does not hold over well with the florist as he threatens to castrate MacRay if he backs out of the upcoming caper.
The result is another "one last job" scenario that turns out less than ideal when the bullets fly and the blood hits the pavement.
This film may just prove that Affleck may be on to something with his new directorial position after finding success with 2007's Gone Baby Gone. His second effort proves that the first was no fluke. Affleck does just as well behind the camera as he does in front of it.
Affleck went to great depths with his research for the film. He spent a great deal of time with inmates to pick up on their dialogue, as well as having a few ex-cons present on set. The result was a very realistic, yet enormously entertaining take on Boston's criminal underworld.
If you are planning a trip to the movies anytime soon, The Town is definitely worth visiting.
More Entertainment Articles
---