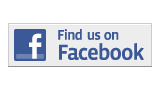 ---
News
Former MDC Student Newspaper Alumni
By Alexandra de Armas (alexandra.dearmas001@mymdc.net), Monique Madan (Monique.madan001@mymdc.net)
Alumni:
Raleigh Mann
 It was 1961 when Raleigh Mann, now 76, realized he wanted to be a journalist.  Serving as editor-in-chief for the first volume of The Falcon Times, Mann says sharing information is a calling.
 Mann gave credit to Barbara Garfunkel, director of publications for The Falcon Times during his tenure, for steering staff in the right direction.
 "She encouraged us all, she really loved us," Mann said. "We had so many late night phone calls stressing deadline. It was wonderful."
 The Falcon Times taught Mann how to treat the student body with heart. Mann believes that the most important person is the reader, not the one who produces it.
 "We were a team. We felt like pioneers," Mann said. "We were excited about starting something new and important. We set the standard."
 Mann met his wife, Betsy, while he was editor of the paper. She was administrative assistant to then Miami- Dade Junior College's first two presidents, Kenneth Williams and Peter Masiko. 
"I needed to speak with the college's president about a campus issue and, of course, needed to cultivate my sources, including the important behind-the-scenes people such as the president's assistant," Mann said.  "We began dating and were married several months later, now 48 years ago."
 On staff until 1963, Mann moved on to the University of South Florida and majored in political science. In 1965, he wrote for the Ft. Lauderdale News and did stints at the West Holllywood and Broward County bureaus. In 1967, Mann went to the Miami Herald for 10 years, later moving up north to teach mass communications at the University of North Carolina until 2000.
Mann is retired and enjoys playing golf.
-Monique Madan
Ana Veciana-Suarez
Ana Veciana-Suarez, 53, is a Miami Dade College alumnus.  Veciana-Suarez wrote for the Downtowner, the student newspaper at the Wolfson Campus from 1974 to 1976. In 1976, Veciana-Suarez interviewed Jimmy Carter when he came to speak at MDC.
 "The [Downtowner] taught me to hustle. I've always had an ear for language, so it helped me to develop that," said Veciana-Suarez. "It also taught me how to write on deadline, something I now live by."
 Not only was she given the opportunity to interact with acclaimed individuals, learn journalism ethics and obey deadline dates, but the Downtowner also served as the meeting ground that united her and her future partner, Leo Suarez.
Leo Suarez was the editor-in-chief of the paper at the time. He later moved on to write for the Palm Beach Post, The Miami Herald and the Miami News. He passed away about 10 years ago. They were married for 15.
 Veciana Suarez attended the University of South Florida where she then wrote for her student newspaper, The Oracle.
 She has worked for The Miami News, The Palm Beach Post and currently for The Miami Herald as a syndicated columnist. Several anthologies have published her commentaries, and she has won many awards for her writing which include a first place Sunshine State Award in 1995 and a first place Excellence in Feature Writing in 1996.
-Monique Madan
Beatriz Hines
Beatrice Hines, 72, never dreamed she would make history.
It was 1964 when she did.
Working the night shift as a maid at The Miami Herald, Hines was faced with the racial discrimination of the 1960s. One day, she asked the book editor, who spent late nights in the newsroom, to revise her education essays for school.
 "He told me that I should apply to be a reporter and that I was good," said Hines. "He said I should be ready, that things are going to change and that they will not remain the same." 
Hines took this as a sign.
She applied to be a file clerk and was hired. Hines was the first African American women to hold a white collar position at The Miami Herald.
"I was so nervous. I felt like I had so much more at stake than anyone else. I was a mother of two young children at 27," Hines said.
Hines, who attended Miami Dade College's North Campus in 1967, decided to switch majors from education to journalism in hopes of a promotion, so she decided to write for the student newspaper.
 "My first story at The Falcon Times was to go interview the new cafeteria manager," she said.
Hines was scared to tell her mother about her new career path fearing she would refuse to take care of her children while she was at school and working.  Hines was mocked by her friends.
"When I was confronted with a problem, I would ask myself 'what would Jesus do?' I learned that if one has faith, God would tell them how to deal with certain situations," Hines said.
In 1970, Hines became The Miami Herald's first African American woman reporter.
"I give all credit to The Falcon Times," Hines said. "The Herald handed me a desk and a typewriter. I had to pull what I learned from my school paper."
Hines went on to become a general assignment reporter. Her debut consisted of her covering a riot in Liberty City. It made the front page.
"If I lean on my faith, I can get through anything," said Hines. "I was never afraid anymore."
She was nominated for a Pulitzer Prize in 1982. Savvy magazine also named her one of the top five woman columnists in the country in 1983.
Hines retired in 2001, but continues to freelance for The Miami Herald's Neighbor's section.
-Monique Madan
Eliott Rodriguez
"Write more and draw less" were the words that changed CBS4 News anchor, Eliott Rodriguez's life.
As a student at Miami Dade College he aspired to be an artist until a journalism professor encouraged him to join the student newspaper at the Kendall Campus, the Catalyst.
It seems Rodriguez made the right choice.
He has two Emmy Awards.
Rodriguez started his professional journalism career as a police reporter at the now defunct Miami News.  He has also worked at WTVJ and WPLG in Miami and WPVI in Philadelphia.
Rodriguez has interviewed Fidel Castro, covered the Mariel Boatlift, Pope John Paul II's health issues, elections in Nicaragua and the invasion of Panama.
He said the experience he got at the Catalyst was vital to his success.
"I always say that the experience I got at Miami Dade College put me on the path to where I am now," Rodriguez said, "a path I have been on for 30 years as a journalist."
Rodriguez started at the Catalyst as a cartoonist in 1974. After discovering his passion for journalism he served as features editor, assistant news editor and news editor.
 "The things that I learned at the Catalyst are not things I would have learned in the class room," Rodriguez said, "such as dealing with different personalities, interviewing people, getting people on the phone and getting them to answer tough questions. You learn them by doing them."
-Alexandra de Armas
Rick Jervis
Riding the train to cover events in the heart of Miami is what Rick Jervis, 39, remembers most about his days as a student journalist at the Wolfson Campus.
Jervis was a staff writer for the Metropolis from 1990 to 1992.
"The paper was everything to me," Jervis said. "At first, I was not clear with what I wanted to do, but then it became clear. " 
Jervis says his media adviser, Jose Quevedo, was his main reason of inspiration; he showed him direction.
During his time at the Metropolis, Jervis had many opportunities to cover top-notch events like Miami Heat basketball games.
Other stories Jervis wrote revolved around the homelessness issue in downtown Miami. Those stories gave Jervis a "feel for a big city paper."
After Miami Dade College, Jervis attended the University of Florida for three years. He later interned at The Tennessean, and the Boston Globe.  From there, he became a reporter for The Miami Herald.
He later freelanced in several countries such as Hungary, Slovakia and Slovenia.  Jervis also write for the Chicago Tribune covering crime.
Now stationed in New Orleans, Jervis is currently the Gulf Coast Correspondent for USA Today.  He has been covering the BP oil spill.
"I was curious about the world." said Jervis. "The Metropolis gave me my skeleton for my career."
-Monique Madan
Jay Ducassi
As a student at Miami Dade College, Jay Ducassi hoped to be the next Robert Duvall.
It wasn't until a journalism professor at the North Campus suggested he write for The Falcon Times, that he discovered his true passion.
"I didn't realize then that this would be my life's calling," Ducassi said, "that this would be what I would do for the past 30 years."
 He is currently the metro desk editor for The Miami Herald. 
Ducassi began as a staff writer for The Falcon Times in 1978 and was promoted to editorial editor after a semester. 
He recalls his first assignment, covering a visit by comedian Michael Keegan, to the North Campus.
"I covered the show and then I got to talk to him, it was terrific," Ducassi said. "It was the first time I got close to a celebrity. After the first two stories that I did, I was hooked on the writing and on the reporting."
The experience Ducassi received on The Falcon Times is what "essentially" led him to where he is today.
"The basics I learned at The Falcon Times are the same that I use today," Ducassi said. "Go out to report on a story, write it by deadline, file it and move to the next one."
Ducassi gives Jose Quevedo, The Falcon Times faculty adviser during his tenure, credit for what he has accomplished.
"Q had an incredibly infectious enthusiasm about journalism and it was great," Ducassi said, "just being around him. He loved to talk about journalism and good stories and going out there and kicking [butt]; it was great."
Ducassi is still surprised that journalism ended up being his calling, but he is thankful.
"I plan on doing it as long as I am around," Ducassi said.
-Alexandra de Armas
More News Articles
---