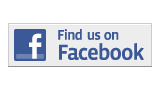 ---
News
In Brief
College Receives Grant for Service Learning Programs
Miami Dade College was awarded a $559,842 Learn and Serve America grant from the Corporation for National and Community Service.
The grant will be used to encourage teachers to implement service learning into educational settings. It will also support the Learn and Serve Legacy project, a joint-effort between MDC's center for community involvement and school of education.
Nearly 200 colleges and non-profit organizations applied for the higher education grant. Miami Dade College was one of 28 recipients. 
As part of the program, School of Education students will be given apprenticeships with Miami-Dade County Public School teachers, as part of a service-learning curriculum.
The School of Education will also provide in-depth education about service learning in a new three-credit class, "Civic Engagement through Community Service."
The class will be taught by Janis Klein, 2002 winner of M-DCPS's Teacher of the Year award. Throughout  the next three years, 300 students are expected to enroll.
"The best learning is engaged learning," said Joshua Young, the college-wide director of MDC's Center for Community Involvement. "Not only are you learning and retaining information, but you're [also] giving back to the community."
By Julie McConell
Nursing Professor Wins Award
Miami Dade College nursing professor Constance Miller was recognized as the 2010 winner of Florida Campus Compacts' Community Engagement Educator Award on Sept. 30.
The event took place at the King Center for the Performing Arts in Melbourne, Fla.
Miller—a senior associate professor at the  MDC School of Nursing—has been at the college for more than 20 years, and has worked on a variety of community service projects. She has a master's degree from Barry University.
Miller played an integral role in the opening of the MDC and Miami Rescue Mission clinic in 2009.
The Community Engagement Educator Award recognizes people in the three higher education sectors—state universities, state/community colleges, independent colleges and universities—for differences they make to the institutionalization of community engagement.
By Danithza Zevallos
MDC Professors Roca, Hettich Release New Books
Miami Dade College professor, Michael Hettich, will be reading from his new book Like Happiness on Oct. 15 at 8 p.m. at Books & Books, 265 Aragon Ave., in Coral Gables.
The book, a collection of poems, is Hettich's 13th book. His first collection of poetry was published in 1981.
Critics have described the book as "lyrical dreams" and "gifts." But Hettich, a creative writing professor at the Wolfson Campus, doesn't let the accolades get to his head.
"I like it, but I don't take it too seriously," he said.
Hettich believes that writing is important.  
 "I write every day," Hettich said. "Some days I'm inspired, other days I'm not."
Hettich already has plans for his next book The Animals Beyond Us. It's scheduled for release in 2011.
Octavio Roca, the interim chair of the Arts and Philosophy Department at the North Campus, was exposed to dance at an early age.
Roca's mom danced for the "Ballet de Pro-Arte Musical" in Cuba. At age five, he watched his first ballet, Giselle.
Now, Roca whose music and dance critiques have appeared in The San Francisco Chronicle, The Miami New Times, The Washington Post and The Washington Times, are expounding on his passion for the ballerina art form.
His book Cuban Ballet, which delves into the history of ballet on the Caribbean island, was released on Sept. 2.
Among Roca's subjects in the book are the famed dance company Alicia Alonso's Ballet Nacional de Cuba and respected international balleerinas, the Feijóo sisters, Lorena and Lorna. The sisters grace the cover of Cuban Ballet.
There is some politics involved in the book, partly because it deals with Cuba, however, the book does not revolve around it.
"This book should read like a novel that happens to be true," Roca said. "You are poor when you don't take advantage of the arts; when you embrace the arts, it makes life better." Roca said.
By Kathryn Sotolongo and Tiffany Garcia
New College Prep English Chair
Jacqueline Peña will now serve as the chairperson for the college preparatory English department at the Wolfson Campus.
Peña has more than 10 years of experience in teaching and administrative experience in the fields of developmental education and English as a second-language program.  In addition, she has experience in the areas of academic support services, assessment and institutional effectiveness.
She has a Master of Arts degree in English from Boston College and a Bachelor of Arts in English from Herbert H. Lehman College, part of the City University of New York.
Peña is presently a doctoral candidate in the curriculum and instruction program at Florida International University.
By Danithza Zevallos
Journalism Speaker Series Set To Begin
Pulitzer Prize-winning humor columnist Dave Barry will open this year's MDC Journalism Speaker Series on Tuesday, Oct. 5 at 10 a.m. in Room 2151 at the North Campus, 11380 NW 27 Ave.
Barry has more than 25 years of experience and has worked for publications such as The Daily Local News and The Miami Herald.
He has published 30 books and his work has appeared in more than 500 newspapers across the country.
Other scheduled guests for this year's MDC Journalism Speaker Series include El Nuevo Herald's Executive Editor Manny Garcia; Miami Herald Cartoonist Jim Morin; WSVN Channel 7 Anchor Craig Stevens; WPLG Channel 10 Senior Political Reporter Michael Putney; Miami Herald breaking News Editor Pat Andrews; USA Today Reporter Alan Gomez; and former Miami Herald General Assignment Reporter Arnold Markowitz.
All events are free and open to the public. For more information, contact Manolo Barco the adviser to The Reporter, the student newspaper at MDC, at 305-237-1255
By Monica Kelly
Prometeo Director Receives Honors
Joann Maria Yarrow, artistic director for the Prometeo Theatre at Miami Dade College, has been selected to The Miami Herald's 20 Under 40: Celebrating Artists, which recognizes emerging leaders in South Florida's local arts scene.
Yarrow oversees the country's only college level Spanish-language professional actor training program. She teaches first-year students.
Yarrow also started an after-school Spanish-language theater program, created Acting for the Camera courses, and toured Prometeo Theatre shows at festivals in Peru and Boston.
With Yarrow at the helm, Prometeo Theatre has received national recognition as the nation's leading Spanish-language theater program. The program is based at MDC's Wolfson Campus. 
Yarrow, who previously oversaw the acting program at Union College in New York, earned a Master of Arts in directing from the University of California at Irvine.
By Danithza Zevallos
Nobel Laureate Visit
Miami Dade College President Eduardo J. Padrón welcomed 2006 Nobel Peace Prize-winner Muhammad Yunus to the Wolfson Campus on Aug. 20.
Discussed were Haiti's long-term recovery and rebuilding its current situation and future economic state.
Yunus, who founded the world-renowned Grameen Bank, was accompanied by Francisco Sánchez, the U.S. under secretary of commerce for international trade. 
The  Grameen Bank model,  founded in Bangladesh for the purpose of providing small loans to the rural poor, holds great possibilities for Haiti, Yunus said.
GB has serviced 8.29 million borrowers—of which 97 percent are women. They have loaned a  $9.54 billion, of which $8.5 billion has been repaid.
By Ayoyemi Ajimatanrareje
Lehman Theatre Hosts First Major Event
On Sept. 3 North Campus' Lehman Theatre held the International Young Medalist Ballet Performance, which is part of the International Ballet Festival of Miami.
The performance was the newly renovated theater's first major performance. It featured close to 25 young medal winners of international ballet competitions.
By Anna Carabeo
Safety Awareness Day at the North Campus
North Campus' Department of Public Safety held their fifth-annual Campus Safety Awareness Day on Wednesday, Sept. 22. The event was held in the breezeway of the 4000 building.
Representatives from various local and federal police agencies were on hand to answer questions and provide general information, as well as officials from other community organizations such as the Department of Children and Families, Domestic Violence Oversight Board and the Miami-Dade County State Attorney's Office.
By Mark Pulaski
More News Articles
---