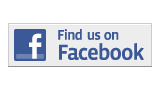 ---
News
New Student Newspaper to Cover All Eight Campuses
By Natalie Valdes
Natalie.Valdes004@mymdc.net
Miami Dade College is merging its three student newspapers—The Falcon Times of the North Campus, the Metropolis of the Wolfson Campus and the Catalyst of the Kendall Campus.  
The new consolidated student newspaper will be called The Reporter.
It will be distributed biweekly at all eight MDC campuses and will feature16 pages in full color. In total, 10,250 copies will be distributed per print cycle.

The Reporter is the largest community college student newspaper in Florida. The print edition will be augmented by a website— www.mdc.edu/thereporter— with video and audio content.

"This is a fantastic opportunity for all journalism students at each campus to work together," said Manolo Barco, who will serve as the adviser to The Reporter. "Students will get a taste of real-world journalism by being part of this team."

Barco worked as a criminal justice reporter at The Dallas Morning News in Texas, and as a staff writer at The Miami Herald.
His work has also appeared in the sports pages of the Sun Sentinel in Fort Lauderdale.   

Serving as the editor-in-chief for The Reporter will be 18-year-old freshman, Monique Madan. She served as editor-in-chief for the final edition of The Falcon Times and currently freelances for The Miami Herald's Neighbors Section.

"This will unify the student body, making us one college, no longer separated by campuses," Madan said.
More News Articles
---