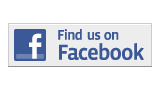 ---
News
A Life of Passion and Art
By Monica Suarez
Monica.suarez006@mymdc.net
She led the life of an artist, congressman's wife, mother and grandmother.
Joan Lehman, who had the William and Joan Lehman Theatre at Miami Dade College's North Campus named in her honor, died of old age in her Biscayne Park home on Sept. 16, 2010. She was 90.
"[My mother] was a unique lady," said her youngest son, Thomas Lehman, 58.
In Aug. of 1939, at the age of 19, Lehman married William Lehman, a congressman dedicated to bringing in funds to the state of Florida. They had three children, five grandsons and one granddaughter.
Those who knew her said her children and art were the loves of her life. She was passionate about pop art and studied with artists Gene Massin and Hans Hoffman.
In 1996, the Museum of Contemporary Art's building, in North Miami, was named in honor of Joan Lehman as recognition for her work as an artist and passion for the arts.
"Her generosity of spirit and her belief in the best in all of us, in the arts, lives on and will also live on in our beautiful Lehman Theater here at the North Campus, where Miami Dade College began half a century ago," said Interim Chair of the Arts and Philosophy Department, Octavio Roca."Every time our curtain goes up, we honor and celebrate the Lehman legacy."
Not only was she admired for her work in the arts, but her family truly looked up to her as well.
After considering his family history of bald men, oldest son Bill Lehman shared his fondest memory.
"When I was young, I had really thick hair," said Lehman, 69. "She would always play with it and tell me 'you have such thick hair Billy, you'll never go bald.' Well, what do you know, now I am bald."
His daughter, Deborah Lehman, 29, who is currently in the program of critical studies in the School of Architecture and Urban Design at the University of California, Los Angeles, considers her grandmother an inspiration.
"She was a woman of great color, from her lipstick to the color of her walls," said Deborah Lehman. "Right up until the very end, she embraced life and was curious about the environment around her."
Joan Lehman, family members said, was known for giving lots of hugs.
"I remember she used to bring me to her studio," said Thomas Lehman. "We would go to the junk yard and pick up scrap metal for her latest sculpture. She was a nurturing, warm and great mother."
In addition to her two sons and grandchildren, she is survived by her sister Emily Friedman and her brother Herbert Feibelman.
"Sometimes it takes your parents to die to know what they were really about," said Thomas Lehman.
More News Articles
---