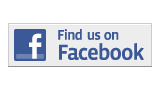 ---
News
Recent Graduate Lands TV Reporting Gig
By Ivette Franqui
Ivette.Franqui001@mymdc.net
Eric David Walker has always dreamt of being a reporter.
When he was ten years old he mimicked local TV journalists in hopes of one day following in their footsteps.
Walker, who earned an Associate of Arts degree in mass communications this summer from Miami Dade College, is now living out his dream.
He was hired as a reporter in late August at KLFY, a CBS affiliate in Lafayette, Louisiana, a station that is viewed by about 350,000 people.
Walker, who does live shots for the 5 p.m. and 6 p.m. newscasts, says he revels in the pressure of strict deadlines.
"It's really exciting," he said.
Walker, 23, gained most of his experience at Miami Dade College. He was one of the first reporters for MDC In Focus, a 30-minute show consisting of feature stories, interviews, and college news.    
He worked there three and a half years, editing and reporting under the watchful eye of TV veteran, Cindy Irizarry, the co-executive producer of the show.
"He is a good writer and has a very creative eye," Irizarry said.
At MDC he also hosted a 60-second segment called Wordsmith Walker, a show that introduces interesting words to the audience.
Both shows—MDC In Focus and Wordsmith Walker— are broadcasted on MDC TV on channel 78 on Comcast Cable in Miami-Dade County. 
The exposure motivated him.
In May of 2009, Walker received a $500 scholarship award from the South Florida Society of Professional Journalists for a mini-documentary he created about his experience at President Barack Obama's inauguration.
 "This was the start of calling myself a professional journalist and a professional broadcast writer," Walker said.    
The honor wasn't Walker's first. As a high school student at Miami Lakes Educational Center, he was recognized by the National Association for the Advancement of Colored People for a  documentary called "Unbreakable Dreams."
Walker produced and edited a documentary about a schoolmate— Roque Céspedes— who is in a wheelchair and was born with cerebral palsy.
Thanks in part to the attention Walker's documentary garnered, Céspedes received a full scholarship to attend the University of Miami.
Walker has never forgotten the power of putting something on TV, which is why he enjoys working on stories about folks who overcome great odds.
And that, he says, will always be a staple of what he does as a journalist.
 "I look forward to doing stories that impact the community," Walker said.
More News Articles
---