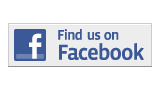 ---
News
The Last Big Curtain Call
By Roberto Zerbino (Roberto.zerbino001@mymdc.net ), Monique Madan (Monique.madan001@mymdc.net)
A genius; a problem solver; a mentor; a good friend. Many even called him an "adopted grandfather."
The list of endearing words were endless and filled every conversation as the tragic condition of E. Marcus Smith,68, reached his students and co-workers.
Smith slipped into a coma shortly after surgery early September and remained in this state for two weeks.
He passed away shortly after that on Sept. 16, leaving behind his only son, Dennis Smith.
"He was brilliant. He could solve anything, he never gave up," said Dennis Smith. "I now live the same kind of life- there is never a time that I don't learn from something, and that was my dad."
After Smith retired from Florida International University, he came to Miami Dade College and went from working part time in the theater department to becoming the technical director. He was in his element building sets and props for movies.
His career in theater and film spanned more than 30 years in South Florida.
During that time, Smith created close bonds with his students at MDC. His relationship with former student and friend, Jose Parades, was one of many. He had attended every theater performance Parades took part in since 2006 and was a big contributor to his success.
"If he picked on you it's because he loved you," Parades said.
Co-worker Deborah Mello described him as someone who "really could do anything" and said he was an incredible dad-like figure.
"I will never forget when we would go fishing as a kid. I hated taking the fish off the hook," said Dennis Smith. "He always took it off for me, and teased me because I was faster than him. We would spend hours doing that."
This big, bearded, suspender wearing man—for those who knew him— touched the lives of many. The day he passed away, students wore suspenders in his memory.
Although gone, Smith left a legacy that his friends and family said can't be forgotten.
"The show must, sadly, go on," Mello said.      
 Julie McConnell contributed to this report.
More News Articles
---