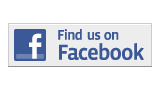 ---
Opinion
How Do You Qualify For Financial Aid?
By Rachel Rosenberg
Rachel.Rosenberg002@mymdc.net
Who qualifies for financial aid can be quite a fickle subject.
Many students have questions about the process. That much is clear by the cluster of chairs that sit outside the Financial Aid office at any Miami Dade College campus. Each chair is occupied by a student waiting to speak with someone inside.
The organization that governs student financial aid is the Free Application for Federal Student Aid, or FAFSA.
While many students meet the criteria that FAFSA has set up for qualification, a large number do not. Students that don't meet the criteria set out by FAFSA do not receive government aid. However, is it possible that students that do in fact need the assistance are not getting it?
Students have different stories about why they do not qualify. The most common story told by students who wish they did qualify is "my family's income is too high, according to FAFSA, but "we are really struggling to pay our bills."
Some students add that their father or mother is the sole breadwinner in their home. Others argue that they are in danger of losing their home, yet they can't receive aid. A number of students have one or more scholarships that help them, but sometimes that's not enough to cover the cost of classes, let alone books.
FAFSA's criteria is very specific and can be difficult to meet for some, yet there are students who admit to lying on their application to get aid.
While most students that qualify for financial aid do need it, there are some that get more than they should. In order to serve the students as effectively as possible, FAFSA's criteria for qualifying for government assistance needs to be revised according to the country's current economic state.
There has to be a more thorough process of investigation concerning applicants.
More Opinion Articles
---