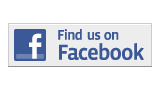 ---
Sports
Beating the Odds
By Hector Gonzalez
Hector.gonzalez012@mymdc.net

FEELING ILL: The doctors at Mount Sinai Hospital in Miami Beach diagnosed her with chronic renal disease. PHOTO COURTESY OF EDGARIS FRANCHESCA LEON
Edgaris Franchesca Leon towers over her opponents on the volleyball court.
At 6-foot-1 inches tall, Leon looks every bit the part of the physically imposing player she portrays on the court.
Selected to the 2008 Southern Conference first team, Leon— a middle blocker on the Miami Dade College Lady Sharks volleyball team—ranked 12th that year in hitting efficiency with 134 kills. For good measure, she added 44 digs and 43 blocks.
However, what she didn't know was that her life was about to change.
After a summer volleyball tournament in Texas in 2009, she fell ill. Leon got lightheaded and nauseous. She was transported to Baptist Hospital in Kendall, but was soon released. That episode would play itself out three more times during the next month—on one occasion she vomited 14 times.
"When you know something is wrong, you know," Leon, 20, said.
And there was.
The doctors at Mount Sinai Hospital in Miami Beach diagnosed her with chronic renal disease.
"It was unimaginable because she was very healthy," said Leon's mother, Monica Gutierrez, who played for the Lady Sharks in 1997. "To receive this type of news was like a piece of my heart being torn out."
Leon spent 26 days in the hospital. She was placed on dialysis to get rid of waste and unwanted water in the blood.
"It was tiring," Leon said. "I wouldn't want to get out of bed or eat, just having needles sticking to your back is very uncomfortable."
The road to recovery was tough, at one point she was forced to take up to eight medications a day and do dialysis five times during a ten day stretch.
As a result, Leon had to sitout the entire 2009 season.  
"I was depressed, sad and crying," Leon said.
But her teammates were there to pick her up. They called her before each game and told her how much they missed her.  Some of them flooded her room at Mount Sinai Hospital with get-well postcards.
Lady Sharks volleyball coach, Origenes "Kiko" Benoit, who has known Leon since she was four-years-old, was a constant visitor, staying for three-hour intervals. Assistant coach, James Exley, gave her shark teddy bears. 
But Leon missed playing volleyball. After all, it has always been her one constant. Leon started playing volleyball when she was four years old.
In high school, at Colegio Ponce in Puerto Rico, she was named the team's most valuable player in 2006 and 2007.
Her enthusiasm for the sport has been missed, her teammates said. 
"When she was not there it was quieter," said Yenifer Calcano, a sophomore outside hitter on this year's team.
So it was natural when Leon was released from Mount Sinai Hospital the first thing she did was attend the team's practice.
This year, she is healthy again and back in the starting lineup. Leon hopes to guide her team to a national championship and eventually play Division I Volleyball.
Leon said she is grateful to be on the court with her teammates, again. 
"It's a miracle," Leon said.
More Sports Articles
---