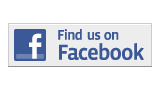 ---
Sports
Jack Of All Trades
By Saeli Gutierrez
Saeli.gutierrez001@mymdc.net

FIORENZA: Will supervise the five sports teams MDC offers—men's and women's basketball, volleyball, baseball and softball. GREGORY CASTILLO/ THE REPORTER
Anthony Fiorenza, a 26 year veteran of Miami Dade College, has been named the school's athletic director.
He replaces Jim Cox, whose contract was not renewed. Cox worked full-time at Miami Dade College for 33 years.
Fiorenza will supervise the five sports teams MDC offers—men's and women's basketball, volleyball, baseball and softball. 
"I want to continue the success of this department," Fiorenza said.
A native of Mount Vernon, New York, Fiorenza has an extensive athletics background. 
He received a scholarship to Florida International University to play soccer. He was the school's goalkeeper from 1974 to1976.
From 1977 to 1980 he worked at Westchester Community College in New York serving in several capacities including as men's soccer coach, women's basketball coach and as facilities manager.
Fiorenza also had a stint as MDC's men's soccer coach from 1994 to 1996. In addition, he was the boy's and girl's soccer coach at Miami Killian Senior High School from 1997 to 2003.
He earned a Bachelor of Arts degree from FIU in social work in 1976. Fiorenza later earned his Master of Arts degree in Physical Education and Administration from Nova Southeastern University.
In addition to serving as the athletic director at MDC, Fiorenza will continue his duties as the Kendall Campus Student Life Director, overseeing activities, clubs, blood drives and organizations.
More Sports Articles
---