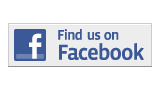 ---
Entertainment
A Laid-Back Mediterranean Downtown Dig
By Ariadna Percivali San Martin
Ariadna.penaranda001@mymdc.net
Within walking distance of the Wolfson Campus is a dining treasure waiting to be discovered.
Soya é Pomodoro, 120 NE 1st St. is located in the heart of downtown, Miami.
From the outside, a sign that reads "simple food made with love" is placed next to a set of rustic steel chairs, tables, and a rocking chair. These aesthetic elements have people curious to take a peek inside.
The building is comprised of two high-ceiling arched entrances. In another room, a wrought-iron gate allows the October breeze to circulate. It gives the feel that they are sitting on a patio in another country.
These features, combined with the restaurant's casual flair, give a warm, Mediterranean- style welcome, and a great vibe.
The menu, presented in a leather cover, has authentic Italian cuisine made with simple ingredients. A visit to Soya é Pomodoro will cost between $11 and $30, this includes beverage, gratuity, and tax.
A sautéed fillet of mahi mahi with eggplant, kalamata olives and fresh pomodoro is just one of the many mouth-watering dishes this venue offers.
The cappuccino was prepared better than any pricey Starbucks coffee I have ever had. It came served in a ceramic cup, accompanied by a delicious, crispy homemade butter cookie.
The service is just as good as the food.
Waiters periodically came around to refill my glass with water, without me having to ask.
Although they do not deliver, customers are more than welcome to call ahead and order take-out or book a reservation.
Soya é Pomodoro is a great place to have lunch, coffee, catch up on homework or enjoy the breeze of Miami's wonderful weather.
More Entertainment Articles
---