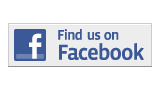 ---
Entertainment
A Zany, Funny Production
By J.C. Urbina
Juancarlos.Urbina001@mymdc.net

Renaissance Man: Steve Martin; a writer, actor, producer, comedian, musician and composer wrote Picasso at the Lapin Agile.
Picasso at the Lapin Agile is a comedy about Albert Einstein and Pablo Picasso meeting at a bar in Paris.
Written by actor Steve Martin, the play toys with the themes of "art" and "genius" as both men debate their opposing views on their true meanings.
Portrayed in their youth, Einstein and Picasso are two men with misplaced egos and arrogance.
The acting gets the job done by making the audience laugh. But, as a whole, it's cheesy and ostentatious. The characters seem to come straight out of a Mel Brooks comedy with corny gestures, such as re-enacting the theme to The Good, the Bad and the Ugly (1966) during a "genius showdown."
Extended monologues are as-signed to nearly every actor. On the other hand, the drama department is not to be blamed since they are staying true to Martin's script.
The stagecraft crew built an authentic revision of the Lapin Agile (translated to the "Nimble Rabbit"), the cabaret where Einstein and Picasso meet. The French bar makes for a cozy set- ting with the use of European wood finish and jagged edges as appropriate touches.
However, the viewer doesn't realize the set's architectural disproportion until the actors come onstage and nearly become microscopic.
With zany acting, an aesthetically-pleasing light show, and a set that would make the late E. Marcus Smith proud (to whom the play is dedicated to), Picasso at the Lapin Agile is worth a strong chuckle or two.
More Entertainment Articles
---