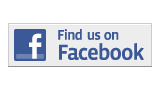 ---
Entertainment
Coming Of Age Novel Twists and Turns
By Natassia Auguiste
Natassi.Auguste001@mymdc.net

Chronicle: Set in the 1920s, McCarthy takes readers on a journey
Tom McCarthy's 2010 book, C, chronicles the life of Serge Carrefax.
The story starts with the birth of the main character, and ends with his death after he leaves Egypt in the 1920s. The author heavily uses descriptive language to bring the characters and their surroundings to life.
The characters' early years are spent on the fictional estate of Versoie in the English countryside.
At a young age, Serge almost drowns as his deaf mother works. Death and loss make a mark on the character's childhood experiences. His older sister, Sophie, dies at age 17 after drinking a poisonous substance.
It's not explained whether this is an accident or intentional on the part of Sophie Carrefax. Serge Carrefax suspects that it was a suicide, and often lies about how his sister died.
His father, Simeon Carrefax, runs a school that teaches deaf and mute children to read lips in order to communicate with the world.
During his teenage years, Serge Carrefax develops an interest in radio. He listens to messages transmitted across Europe. He compares the sound of static to the sound of thoughts.
Technology becomes a prevalent theme later in the book as Serge Carrefax works as a radio operator during World War I.
His sister's death leaves the character's perception of himself forever changed. His experience as a prisoner of World War I for more than two years transforms him.
The reader comes to the conclusion that the book is a coming-of-age story when Serge Carrefax, now an only child, is sitting in a doctor's office. When he hears the name Carrefax be- ing called, he looks around searching for his father.
This moment is pivotal for the story.
In this moment, Serge Carrefax realizes he is not an adolescent, but an independent adult.
C is an enjoyable book.
More Entertainment Articles
---