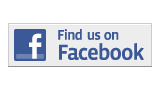 ---
Entertainment
It's Kind Of Not Very Funny
By Ailyn Fojo
Ailyn.fojo001@mymdc.net
It's Kind of a Funny Story was mediocre with just enough charm not to fail.
Writer and director Anna Boden and Ryan Fleck (Half Nelson) were lacking in their depiction of how youth views life's day-to-day disappointments. The storyline was original, but while watching it on the big screen, what I thought was going to be one of the best independent films, turned out to be a mediocre, dark comedy.
However, it was worth watching the great performance given by Zach Galifianakis (The Hangover). His role was that of a psychiatric patient who is trying to return to the real world for his daughter. He played a funny role, but I was most impressed by how well the dramatic parts of his role were delivered.
The lead was played by Keir Gilchrist (Dead Silence) who performed his role of the apprehensive and awkward Craig well. Emma Roberts (Valentine's Day) also made her role come to life with all the angst and troubled behavior she demonstrated in her character, Noelle.
Craig (Gilchrist) is a teenager who decides to check himself into a psychiatric hospital after dreaming of his own suicide attempt. While in the hospital, he meets Noelle (Roberts) whom he develops a crush on. With the help of another well-liked patient—Bobby (Galifianakis)— Craig learns a thing or two about life.
I don't understand how a movie with so much potential came up so short. The acting was phenomenal and the storyline original, but the outcome was too slow-paced.
Wait for this comedy to hit video.
More Entertainment Articles
---