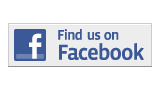 ---
Entertainment
The Sequel That Can't Beat The Classic
By Carolina del Busto
carolina.delbusto001@mymdc.net
Wall Street was first released in 1987, but Director Oliver Stone brings it back to the big screen with Wall Street: Money Never Sleeps.
The cast features Michael Douglas, returning as the fearless and heartless Gordon Gekko; the all grown-up Shia LaBeouf, as the ambitious and talented young broker, Jake Moore; and the charming Carey Mulligan, playing Gekko's grief- stricken daughter, Winnie Gekko.
Money Never Sleeps catches up with Gekko after he is no longer a big name on Wall Street. Luckily, his daughter is about to marry someone who will be. Gekko is introduced to youthful investment trader, Jake Moore, and once again initiates his plot to manipulate someone who is new to the business.
The film is an expose on the finance industry which is Wall Street. It's filled with deception, manipulation, betrayal, and greed.
As lovers on-screen, LaBeouf and Mulligan have great chemistry. They complement each other and make their scenes look natural.


LaBeouf has declared him- self as a powerhouse with this performance, and shows he has come a long way from his Even Stevens days.
Moore's character is determined, ambitious, and intelligent. LaBeouf delivers a performance that makes it look easy sharing a screen with movie legends such as Frank Langella, Susan Sarandon, Josh Brolin and Eli Wallach.
Even though a few references are made from the original Wall Street, there is no need to watch it in order to follow-up with Money Never Sleeps.
References like Gekko's book, Is Greed Good? is taken from his famous line in the original, "Greed, for lack of a better word, is good." But, none of these references will leave you hanging.
Charlie Sheen's surprise appearance as Bud Fox, from the original film, also adds some spice to the ending.
Overall, the film was entertaining.
More Entertainment Articles
---