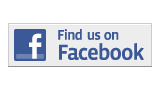 ---
News
A Palo! Limpio
By Alexandra de Armas
alexandra.dearmas001@mymdc.net

When Adrienne Langford, a student at the InterAmerican Campus, celebrated her 33rd birthday at The News Lounge, she didn't have school on her mind.
But what Langford would soon learn was that the band performing that night—Palo!—an Afro-
Cuban funk band, featured two Miami Dade College professors, and she was in for a late-night lesson.
"Palo! gives off this Latin feeling and shows the enjoyment of life that Hispanics live by,"
Langford said.
The five-person band created in 2003 consists of lead singer, Leslie Cartaya, 28; saxophonist, Ed
Calle, 51; keyboardist, Steve Roitstein, 51; conga player, Philbert Armenteros, 33 and timbales player and vocalist, Raymer Olalde, 34.
Roitstein and Calle are both professors at the School of Entertainment & Design Technology.
Calle teaches at the North, Kendall and Wolfson campuses. He teaches music business classes and song recording.
Roitstein teaches music business and music production at the North Campus.
Calle, a two-time Latin Grammy nominee, compares playing music with Palo! to a room in which all the furniture "just fits."
"We have a constant conversation going on between five people on stage," Calle said. "It is always about the whole, never about just one person."
Cartaya, who is a student at the Kendall Campus, agrees.
"We don't just sing, we interact with each other," Cartaya said. "That's just how it is. We get ideas from each other, we feed off of each other and therefore, every time we sing a song it's always different."
Roitstein created Palo! to preserve their "musical freedom."
"Each type of music has an established concept such as patterns and rhythms," Cartaya said. "We still use those concepts but we break them at the same time. We are not tied down to do it."
As Palo! performs, the musicians enter their own worlds and listen to each other. They close their eyes, dance in place, look up to the roof as they play their instruments.
"When you hear [Calle] playing his saxophone, that is him making his own melody as he goes,"
Roitstein said. "All I did was say 'go'."
Roitstein and Calle take their real-life experience into the classroom at MDC. For example,
Calle has played with artists such as Jon Secada, Julio Iglesias, Gloria Estefan, Arturo Sandoval, Vanessa Williams and Frank Sinatra.
"You have no idea how lucky Miami Dade College is to have Calle as a faculty member," said Secada, a two-time Grammy winner. "I know that his students can only benefit, and have benefited and will continue to benefit from him."
Calle admits that the music business is "extremely challenging" but more possible for some than others.
"The one thing I always tell my students is that in our business there are two types of people,"
Calle said. "There are those that talk about doing it, and those that do it. The ones that do it generally will find levels of success. The ones that talk about it, simply become at best, fans of music, and they'll tell stories about what they could have done."
Roitstein shares his experience with his students as a keyboard player, songwriter, producer, engineer, symphony player and an employee at a publishing company.
"I get to talk to my classes about what I am doing," Roitstein said. "I'm not reading it out of a book, I'm actually doing it. I am using social media, I get new fans and create awareness of the band. My students, when they get out of [my class], will be able to make their own flyer's and produce a CD."
More News Articles
---