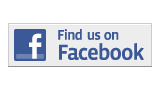 ---
News
Access And Parking Fees To Be Implemented Next Fall
By Monique Madan
Monique.madan001@mymdc.net
Unemployment isn't the only thing going up.
Miami Dade College President Eduardo Padrón has approved a plan to charge students a $3 perncredit access and parking fee beginning in the fall of 2011, according to College Provost Rolando Montoya.
"It's never a pleasure at a public institution to increase any type of fee," Montoya said. "But little by little, the state has been reducing our income."
Lourdes Perez, the dean of students at the InterAmerican Campus, said via e-mail that as of 2009, MDC has lost 18.8% in dollars in funding per full-time equivalent student.
In addition, MDC saw a six percent increase in its student population this semester alone, making it arduous for the institution to sustain itself, according to Perez.
All parking and access fees will go toward construction, the hiring of public safety patrols, parking attendants and operational expenses college-wide.
Future projects include building parking garages at Hialeah, West and the Wolfson Campuses.
According to Montoya, most intuitions charge their students parking fees.
For example: Broward College also charges a $3 per credit hour access and parking fee; Florida International University charges $6.09, according North Campus Dean of Administration Cristina Mateo.
"The fact that parking was free was uncommon and rare; we were unable to sustain it," Montoya said.
The access and parking fee will automatically be included with tuition. For instance, a student taking 12 credits—regardless if they have a vehicle or not—will be charged $36 that semester.
Gilbert Gil, a 21-year-old film production major at North Campus, said the charge is upsetting.
"I have to pay for books, classes, food and rent myself," Gil said. "I take 12 credits, have a full-time job, and have to help my parents. I don't know how I will afford it, every penny counts."
Davin Sosa, a 19-year-old music major at the Kendall Campus agrees.
"That's just ridiculous. I don't even have a car," Sosa said.
However, North Campus Student Government President Hafeeza Rahman supports the measure.
"I really believe that I'd rather pay more for the comfort of everyone, instead of paying less and having our facility not be up to par," Rahman said.
Access and parking fees are not all that will be implemented.
On Oct. 18, MDC increased its admission application fee from $20 to $30; the fee had not been increased since the fall of 1998. International students will be charged $50 instead of $20. According to Perez, most community colleges in Florida charge $25 and above.
"We looked across the state, and compared application fees," Perez said. "We are really not getting the funds we need from the state. So we decided to come up with a way to raise funds that won't hit the students hard."
In addition to the college admission fee—next fall, a $25 bachelor degree program application fee will be created.
The College-Level Examination Program registration form will also rise from $15 to $30 per credit.
CLEP offers the opportunity for students to earn college credits by passing an exam that tests their competency in a specific subject. Perez said that most community colleges in the state charge between $30 and $50.
All of the College's revenue is centralized; the district of administration disburses funds and uses them on a priority need basis, Montoya said.
"We needed to find alternative ways to cover the institution," Montoya added.
More News Articles
---