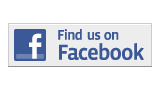 ---
News
Celebrated Beauty Queen Attending Wolfson Campus
By Monica Suarez
Monica.suarez006@mymdc.net

Striking A Pose: Lissette Garcia, the reigning Miss Florida USA, attends Miami Dade College's Wolfson Campus. GREGORY CASTILLO/THE REPORTER
"The entire time I was hoping that my name wouldn't be called for first runner-up," Garcia said. "I kept thinking 'please don't say my name yet,' and then we went on a commercial break. I was freaking out the entire three minutes."
Garcia, who is slenderly built at 5-foot-9 inches tall, had no reason to fret. The 25-year-old Wolfson Campus student, captured the Miss Florida USA 2011 crown this past July. She bested 62 other participants for the title.
"I went with my heart on my sleeve," said Garcia, who is studying to be a physician assistant. "They saw my passion and drive and my love for the competition."
Garcia, who graduated from Southwest Miami Senior High School in 2003, will represent Florida in the Miss USA 2011 pageant next spring.
Several competitions have prepared her for this moment. In 2006, Garcia won the title of Miss Cuban American. In 2007, she was named Queen of the World during a pageant held in Germany.
In addition, she has been a finalist in several pageants such as Reina Hispanoamericana and Miss Caribbean World.
Garcia, who is one of five siblings, hasn't always lived a life that revolves around tiaras and world peace.
She has worked as a medical receptionist, as a sleep technician at a lab that monitors folks with sleep disorders and she has portrayed children's characters at kid's parties.
Garcia is a late comer to the beauty pageant circuit, competing for less than five years.
"The first time I ever walked into a pageant, I thought I was in the wrong place," Garcia said. "At the time, I had tomboy tendencies, so I didn't think I was beautiful, let alone that I would win."
She has been hooked ever since.
However, it takes a lot to keep up her beauty pageant physique.
Garcia, who regularly weighs between 130 to 135 pounds, trims down to less than 125 pounds for competitions.
She achieves her sculpted figure by working out an hour a day, six days a week. Garcia also works on her public speaking and her stage walk, amongst other things.
"She's a very hard worker," said Carlos Morales, one of Garcia's coaches. "When she sets her mind on something, she goes for it. She is fully committed and doesn't let any obstacles in her way."
Garcia is currently taking a basic reporting class at MDC, but most of her day is filled with her duties as the reigning Miss Florida USA.
She makes public appearances for charities such as the American Cancer Society, Best Buddies and the Miami Project to Cure Paralysis.
Garcia also models everything from swimsuits to evening wear.
Her boyfriend, Luar Torres, 28, said he is thrilled to see her reaching her goals.
More News Articles
---