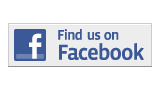 ---
News
Geoffrey Philp: A Poet In The Midst
By Ivette Franqui
Ivette.Franqui001@mymdc.net
Geoffrey Philp, chairperson of the college prep department at Miami Dade College's North Campus, plans to send a message of hope to his readers with his new poetry collection, Dub Wise.
"It was a book written for all who love poetry; every morning I get up at 5 a.m. and just write," Philp said. "[Dub Wise] is about the wisdom that I've gained living these 50 years on earth and the essential things I've learned about being a father, a husband, a lover, a teacher and a poet."
The book's 50 poems contain themes surrounding war, love, myth and other issues. They are based on Philp's subconscious thoughts in the past 10 years.
"It was lyrical; it was as if the words were singing to me," said Preston Allen, about the message Philp's most recent book conveys.
Allen, an associate professor and published author, has worked alongside Philp at the North Campus for nearly 20 years.
Philp has taught English, literature and creative writing classes. He has been the author of one novel, two short stories, six poetry collections, one drama and one children's book.
Born in Kingston, Jamaica, Philp's biggest influences to become a writer were Derek Walcott, Kamau Brathwaite and Bob Marley. He believes that Jamaican reggae and being from the Caribbean had a huge impact on his writing style as well.
He won the James Michener fellowships at the University of Miami, the Canute Brodhurst Prize, an Individual Artist Fellowship from the Florida Arts Council, the Fred Shaw poetry competition and many other awards.
Philp is unsure of which books he will publish next, but for now, what he does know is that Dub Wise has changed his way of life.
"Popular writers write what you want to hear, Geoffrey Philp writes what you need to hear," Allen said.
More News Articles
---