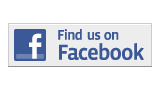 ---
News
In Brief
MIAMI DADE COLLEGE DEBATE TEAM DEFEATS VISITING BRITISH TEAM
On Oct. 4, the Miami Dade College debate team defeated the British National Debate Team at the Kendall Campus. Miami Dade College debate team members, Anthony Spallone and Paul Jimenez debated against British competitors, Mary Nugent and Lewis Iwu, the 2008 World Champion debater.
The topic was whether "there is a duty for America to spread democracy by any means necessary." According to Professor John Todd, debate team coach, 50 percent of the students that attended the debate declared the MDC debate team as the winners, 20 percent chose the British National debate team and 30 percent were undecided.
—Bianca Vargas
COLLEGE COMPUTERS BEING 'REFRESHED'
Miami Dade College is replacing outdated Dell computer systems with new HP CORE 2 Duo desktops. According to school officials, 7,728 computers are being replaced college-wide.
The "refresh" was made possible by a buyback program organized by Hewlett-Packard Co. and the school board district, in which any computer older than two years was sold back to HP.
Manuel Perez, chief information officer at the North Campus, said that the old computers deterred teachers from properly documenting their school work.
"[The new] computers will ensure that students, faculty and staff have sufficient computing capabilities to meet the needs of their work and learning environment," Perez said.
—Rafael Tur
NEW CLUB AIMS TO HELP ART MAJORS FIND THEIR WAY
The Doodle Club is a new organization at Miami Dade College aimed at drawing out students' artistic talent.
One of the objectives of the club is to make students more aware of opportunities for artists.
This includes finding schools, scholarships and programs that will help them throughout their careers.
Emily Torres, a 19-year-old education major, started the club after noticing that most art majors are "clueless on where to transfer to."
Members of the club work on building their portfolios, college admission presentations, recreational art and community service. The Doodle Club is also part of National Portfolio Day at the New World School of the Arts.
Various renowned art schools such as Savannah College of Art and Design, Rhode Island School of Design, and Ringling College of Art and Design, have already taken an interest in the club.
The schools plan on sending representatives to speak to club members in the next upcoming months.
"Ambition beats talent," said Club Adviser Victor Gomez.
The club also plans on doing various community projects through MDC, such as hosting the college wide art show titled "Rated Art."
"Art should be a part of the community," Torres said. "Art can also help the community, and Miami is the perfect place for that."
The Doodle Club meets every other Wednesday in North Campus' Room 5214. The next meeting is on Oct. 26.
—Mark Overton
STUDENT WINS BOARD EXAM SCHOLARSHIP
Heather Altman-Kingwell, a funeral services major at Miami Dade College's North Campus, has been awarded a $400 scholarship to take her National Board Exam. The scholarship was awarded by the International Conference of Funeral Service Examining Boards, Inc.
Altman-Kingwell was chosen because of her exceptional performance in the funeral service program where she maintained a 3.92 GPA.
"I never applied for the scholarship, but I was very excited to hear that I had been awarded," said Altman-Kingwell. "The Boards are expensive."
Altman- Kingwell will graduate in December. She plans to get an internship at a funeral home while attending Florida Atlantic University.
She also plans to earn a bachelor's degree in psychology.
—Anna Carabeo
JOB FAIR TO BE HELD AT THE WOLFSON CAMPUS
The Wolfson Campus, 300 NE Second Ave., will host a hotel and restaurant job fair on Wednesday, Oct. 20, from 9 a.m. to 1 p.m.
The event will take place at the James K. Batten Center, Room 2106.
It will focus on the hospitality and culinary arts. Among the positions being interviewed for will be: interior designers, cooks, accountants, engineers and people with experience in culinary arts.
According to Isabel B. Martinez, career specialist at the Wolfson Campus, students should be dressed professionally and bring a copy of their resumés.
—Ayoyemi Ajimatanrange
STUDENT POETS HONORED AT SPOKEN WORD CONTEST
Three students were honored for their poetry entries to the The Hispanic Heritage Month Spoken
Word Contest on Oct. 14 at Miami Dade College North Campus.
The contest features poetry submitted by students from the English department and the college prep program. All poems were about "celebrating Hispanic heritage, history and the American dream."
MDC students voted for the winners online.
The first place winner was Nerea Duran for her piece titled Most Precious Journey; a poem about coming to America while leaving all you know behind.
Second place went to Brenda Adams for her submission titled The DREAM Act; a poem stressing the importance of the Dream Act and coming together as one nation of immigrants.
Quincy Anthony won third place with a poem titled If You Really Knew Me; an inspirational poem written about the struggles and efforts of Afro-Hispanics.
—Mark Overton
PROFESSOR ESTABLISHES 'CENTER FOR INNER PEACE' AT NORTH CAMPUS
Lisa Shaw, an English professor at the North Campus, has started the Center for Inner Peace.
Shaw is planning presentations for the fall and spring semesters to give students, faculty and staff a place to release stress and maintain better focus.
The center's first event on Oct. 15 centered on a talk about awakening the chakras, which is an ancient Hindu and Buddhist practice that focuses on aligning body, mind and spirit.
"If we can t rain ourselves to be at harmony with ourselves, we will be at harmony with other people," Shaw said. "It's a great way to release all of our high stress energy."
All presentations are free to the public. The next presentation, on Oct. 29, will be on emotional freedom techniques.
—Jessica Tejeda
NORTH CAMPUS' AXIS MAGAZINE TAKES FIRST
Axis, the student magazine at the North Campus, has been awarded first place by the Community College Humanities Association in the Southern Division for its 2010 issue.
The magazine consists of poems, short stories, artwork and photography.
All submissions are created by the students of the North Campus, either from their own portfolios or from the creative writing course offered at the campus.
In its seven years of circulation, the annual magazine has won numerous awards and received various honors.
"We were thrilled," said Professor Elena Perez-Mirabal, Axis' co-adviser. "It was the first time we submitted to this contest. It was a testament to the hard work of our students."
The award-winning issue will be released on Wednesday, Oct. 27.
—Mark Overton
ART GALLERY SYSTEM LAUNCHES THREE EXHIBITIONS
Miami Dade College's Art Gallery System launched three exhibitions on Oct. 8: Past is History – Future is Mystery, Patria o Libertad! The Rhetorics of Patriotism, along with Ways of Worldmaking: Notes on a Passion for Collecting.
According to its curator, Rafael López-Ramos, Past is History—Future is Mystery focuses on the balance between "good" and "evil" and how it relates to totalitarianism and religion. The exhibition features works from 11 artists, including Francis Acea, Pip Brant, Juan-Sí González and Antuan.
Patria o Libertad! The Rhetorics of Patriotism is a collection of multimedia presentations divided into four parts. The central theme is patriotism and how it is seen through the eyes of everyday people. It also discusses the symbolism reflected by objects, such as the flag, heroes and anthems.
Ways of Worldmaking: Notes on a Passion for Collecting is a collection of 85 pieces Arturo and Liza Mosquera picked from their collection of over 1,500 pieces at their Farside Gallery.
The exhibitions will be open to the public until Nov. 6 at the Freedom Tower located at 600 Biscayne Boulevard. The exhibits are free and open to the public.
—Monica Kelly
WOLFSON CAMPUS LIBRARY NOW OPEN ON SATURDAYS
Starting on Oct. 9, the Wolfson Campus library will be open to students on Saturdays from 9 a.m. to 1 p.m. The new schedule stems from additional funding.
"We used to be open on Saturdays," says Library Director Zenaida Fernandez. "However, due to lack of funding, we had to keep the schedule to five days a week."
New personnel has been hired specifically to keep the library running on Saturdays.
The positions added are one full- time librarian, one full-time front desk technician and a part-time technician for computers and periodicals.
According to Fernandez, there must be at least three employees on site for the library to function properly.
"If this funding persists, we will continue to stay open six days a week, in order to assist students," Fernandez said.
—Tiffany Garcia
More News Articles
---