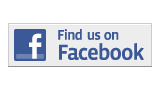 ---
News
New Program Allows For Quicker Degrees
By Natalie Valdes
Natalie.Valdes004@mymdc.net
If you're interested in graduating twice as fast, here's how to do it.
This fall, Miami Dade College Wolfson Campus initiated two programs that will allow students to earn their associate degree in one year.
The program is comprised of four-week classes, rather than the traditional 16 weeks. Tracks are offered in information technology and business administration.
More than 300 students are enrolled in at least one accelerated course.
According to the department chairperson for computer information systems at the Wolfson Campus, Chris Kinnaird, the programs are not designed for everyone.
"We are bringing in students who are looking to move through quickly. All the classes are mapped out before, so that students completely understand and are fully aware of their responsibilities," said Kinnaird. "We are targeting students who are excited to work in an independent environment."
The students are offered orientations, advisement and other sessions where they can discuss their concerns with faculty members and advisers.
"Our goal is to see our students successfully graduate," Kinnaird said.
Classes are set up in a virtual and traditional way, where the course materials are delivered in face-to-face personal settings, as well as in online sessions.
Usiel Rodriguez, a 32-year-old information technology major, said he finds the program beneficial.
"I can't afford to lose any time. I used to work in the real estate world and never thought that I would have to go back to school again," Rodriguez said. "Considering the state of the economy, I want to get my degree and work for a networking company."
The accelerated route offers online sessions that are convenient for students who have hectic schedules. Many students have jobs or other responsibilities that may keep them from physically attending classes on campus.
"We are anxiously awaiting our first graduation and are very proud of our positive and motivated students who are completing the programs successfully," said Kinnaird.
Officials are currently discussing the possibility of adding other majors to the program in the future.
Monique O. Madan contributed to this report.
More News Articles
---