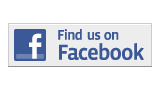 ---
News
Student Gets Fast And Furious
By Andrea Perdomo
Andrea.Perdomo001@mymdc.net
As a child, Vanessa Jaimot was exposed to subwoofers, screeching tires and engine grease while other children were better acquainted with Big Bird from Sesame Street.
That knowledge has paid off for Jaimot, who is now studying automotive service management at the Kendall Campus. The 23-year-old car enthusiast recently participated in Hot Import Nights, an annual car show; she received the Best Female Ride award.
"I have never felt so fulfilled," said Jaimot. "Just knowing that all the sweat and tears I shed paid off. This award means so much to me."
But, things haven't always been so easy for Jaimot.
As a kid, she felt different. Jaimot didn't share the same interest in the color pink as other girls and could not stand the sight of an Easy Bake Oven.
She recalls being taunted by girls in elementary school for bringing a model car to class for show-and-tell, and was laughed at for admitting to liking the smell of gasoline. Ostracized, Jaimot felt at ease hanging out with boys.
At Southwest Miami Senior High School, Jaimot was enrolled in the automotive program for three years.
She also completed the automotive program at Miami Lakes Technical Institute. The institute placed her at the Lexus of Kendall car dealership as a certified automotive technician at the age of 17, where she still works.
"[Jaimot] is extremely hard working, strong-willed and dedicated," said Patrick Collins, Jaimot's boss since 2007. "She is one of my best mechanics."
But, working as a mechanic wasn't enough for Jaimot.
In 2008, she purchased a Toyota X-Runner and began to customize the car. She was encouraged by co-workers to enter the revamped truck into car shows. Jaimot took the car show world by storm, winning 18 trophies in one year.
In 2009, Jaimot co-founded her own car club: Xclusvz. Starting with just five cars and eight members, the club currently hosts 18 cars, all of which Jaimot has worked on.
MDC student and Xclusvz member, Roger Ariza, has known Jaimot since 2005. He describes Jaimot as always "willing to try something new and being meticulous in getting things done."
Jaimot has big plans for the future.
"I want to open up my own custom shop," she said.
She is studying for her Automotive Service Excellence certifications and trying to do a charity car show.
Jaimot advises other girls trying to make their way in the male-dominated industry to never give up.
"Don't ever stop," Jaimot said. "Do the absolute best you can and don't let them decide what you are capable of."
Monica Suarez contributed to this report.
More News Articles
---