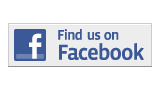 ---
Opinion
Muchas Gracias Miami!
By Sarah Dawood
sarah.dawood001@mymdc.net
The majority of introductions can be long and mundane. Having said that, let me introduce myself as briefly as possible.
My name is Sarah Dawood, and I am a Pakistani currently living in Miami.
What brought me to Miami?
I was selected as one of a dozen females who were awarded a Fulbright grant to study in the United States as an exchange student. This "prototype of an international city" was selected for me six months ago, as I was enrolled at Miami Dade College as a business student.
My journey began in Karachi, Pakistan, with a mixture of emotions and anxiety about my destination. Countless security checks, 27 hours, and three airports later, I landed in the "Sunshine State."
"Welcome to Miami" screamed the colorful signs as I walked with my now-battered blue suitcase. As I entered a miniature sea of people waiting to hug their loved ones, I realized there was no one there to hug me, and no placards with my name on them.
I was confident. My relatively decent English-speaking skills would come to the rescue when I began to feel lost, but I was soon stunned to learn that everyone I tried to talk to at the airport spoke only Spanish.
It was a strange feeling, being so far away from home, alone, without a phone and without a language.
I do not look like the typical Pakistani woman, and most people here assume I am Hispanic. They are usually very surprised to learn I am from Pakistan.
Almost immediately, they apprehensively tell me that Muslims, because of the Taliban, and especially Pakistanis have a very poor reputation here.
It makes me sad that this is the common image of my country, but I feel a sense of achievement when I change their perceptions about Pakistanis.
What was most interesting to me was that many people do not know exactly where Pakistan is – it's often confused with being an Arab country. I met one young lady from Venezuela, who thought Pakistan was in Palestine, and began speaking Arabic phrases she had learned from a Sudanese friend, thinking it was my native language.
Every day, I find something that fascinates me here that I would have never experienced in my country.
The first few times I experienced rain, I was amazed at where the water goes.
The city's electric supply impressed me more than anything else; in Karachi, we have regular power outages called 'load shed- ding' for two to four hour periods daily.
I spent the first two weeks here running to charge my phone and laptop each time the battery was low. That was until I got used to the fact that there is no load shedding here.
The universe has flung me into this melting pot of so many ethnicities; from the colorful murals and dominoes in Little Haiti, to the multilingual people with bold tattoos all around Downtown, to South Beach where they let you sit on sofas on the sand and the lovely Mary Brickell Village.
But, more than anything else, in my two months here, I have learned the true meaning of freedom.
I will miss this sense of freedom when I go back to Pakistan.
When you have lived in a country and society like Pakistan for the greater part of your life, everything that is Miami says "Bienvenido" with open arms. The people that make up Miami – they are diverse, proactive and very helpful. Miami is a beautiful, happening, bright place.
I feel lucky to be alive every morning as I walk to the train station.
More Opinion Articles
---