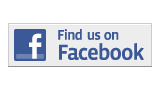 ---
Sports
A Forward-Looking Vollyball Coach
By Hector Gonzalez
Hector.gonzalez012@mymdc.net
Origenes "Kiko'' Benoit was hired five years ago to be the head coach of the women's volleyball team at Miami Dade College.
Since 2005, when he was first appointed head coach—after being an assistant for the Lady Sharks for 15 years—he has led the Lady Sharks to 168 victories, five Southern Conference Championships and four state championships.
Benoit has also captured four State Coach of the Year awards, five Southern Conference Coach of the Year awards and two American Volleyball Coaches Association Northeast-Southeast Region Coach of the Year awards.
"It's because of the team I have," said Benoit, a 1990 graduate from American Senior High School. "Without my kids and coaching staff, I wouldn't have accomplished it."
Born in the Dominican Republic, he grew up with a passion for baseball, although volleyball was in his future.
Benoit graduated from Miami Dade College in 2002 with an associate degree. He earned a bachelor's degree in general education from Columbia College of Missouri.
He credits the time he puts into coaching teens during the off-season at the South Dade volleyball club with building his roster at MDC.
"If you teach them how to play, eventually they will come to your program," Benoit said.
Athletic Director Anthony Fiorenza said Benoit has done a fantastic job.
"He's an overall good coach, his biggest goal is to get these girls to a four-year college," Fiorenza said.
Benoit, who is married to Olga Benoit, a former volleyball player at MDC, said his players and the game keep him fresh.
"As a coach I'm always learning," Benoit said. "The day I stop learning is the day I die."
More Sports Articles
---