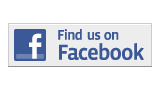 ---
Sports
Ambassador of Peace
By Saeli Gutierrez
Saeli.gutierrez001@mymdc.net
Miami Dade College head women's basketball coach, Susan Summons, will be honored by the Institute for International Sport and the World Youth Peace Summit at its Ambassadors of Peace dinner.
Summons will be one of 25 honorees at the event, which will be held on Friday, Oct. 22 at the Mohegan Sun, in Connecticut.
"Being a part of this honor, allows me to help inspire students to achieve success, and for people to believe that they can accomplish anything," Summons said.
The Institute of International Sport was founded in 1986. It was established by Daniel E. Doyle, Jr.
Summons is entering her 25th year as a professor and coach at MDC.
During her tenure at MDC, more than 95 percent of Summons' basketball players have continued their education at four- year institutions.
"I am so lucky to have her as a coach and have her teach me new things," said Guard Camila Mejia, a player on this year's Lady Sharks team.
Earlier this summer, Summons was selected to attend a historic reception at the Library of Congress in Washington, D.C., to announce the World Youth Peace Summit.
She also served as a coach of the Inaugural World Scholar-Athlete Games. Summons was named one of the 100 Most Influential Sports Educators in America by the Institute for International Sports.
"She is an amazing professor and a great coach," said former student John Wydler who now attends Florida International University.
Summons was the first African-American woman at the community college level to serve as an assistant coach for the U.S. Olympic Sports Festival Team.
"Her dedication and commitment to educating our youth through sports has been nothing less than remarkable," said Lady Shark Associate Coach Erica Redman.
More Sports Articles
---