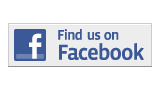 ---
Sports
Sharks All-Stars Come Up To The Plate
By Juan Gonzalez
Juan.Gonzalez080@mymdc.net
Six Miami Dade College baseball players participated in the Florida Community College Activities Association All-Star Classic and Showcase game last month.
The game was held at Joker Marchant Stadium, the Detroit Tigers' spring training complex in Lakeland, Florida.
Participating were sophomores Eric Acevedo, Michael Gomez, Mike Gonzalez, Derek Law, Christopher Morales and Jorge Saez.
The players represented the Southern Conference team, which lost to a team of players representing the Panhandle Conference.
The exact score is not known because scores at these type of games are loosely kept, officials said. Nevertheless, Shark Head Baseball Coach Danny Price was pleased with his players' performance.
"They all did well. It was a good representation for Miami Dade College and for themselves," Price said.
Price also noted it was a great opportunity for the players to get some exposure.
"It's a way to get them to showcase their abilities," Price said. "It's very visible throughout the country. It has college coaches from all over the country coming out to see them... Every major league baseball team was represented."
For the players participating in the All-Star game, the experience was a memorable one.
Catcher Jorge Saez, who led the Sharks with 14 doubles last spring, was mesmerized by the electric atmosphere in the stadium.
He collected a single in five at- bats.
"You could feel before the game the adrenaline and the jolt," Saez said. "When you saw all the scouts in the stands, you could really feel the importance of this game."
Pitcher Derek Law, who finished last season with a team-high 76 strikeouts and posted a 3.06 ERA last year, pitched one inning, allowing an unearned run and striking out one batter.
"It was definitely a big opportunity," Law said. "It was a good opportunity for anyone that went to it. I definitely got some calls after it."
Outfielder Christopher Morales, however, saw the All-Star game as a culmination of all his hard work. Morales got a single in four at-bats.
"I was proud of myself. I was a walk-on last year and I fought hard all season to make it," said Morales, who finished the season with a .402 batting average.
More Sports Articles
---