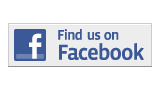 TOP STORY
Miami Dade College President Eduardo Padrón has another accomplishment to add to his résumé.
In Sync With Sink: Miami Dade College's North Campus was the site for an early voting rally featuring Alex Sink, the Democratic nominee for Florida governor on Oct. 21. Former President Bill Clinton attended the event, endorsing Sink. He spoke to the student body about the economy and education. Sink faces Republican nominee Rick Scott in the 2010 Florida election. GREG CASTILLO / THE REPORTER

All Night Long: (From left) Jazzy Silva and Christopher Silva participate in the Phi Theta Kappa barbecue during Miami Dade College's All Nighter For Haiti. About 1,500 students and community members gathered at Kendall Campus' Fred Shaw Plaza on Oct. 15 to participate in the All Nighter for Haiti, a 12-hour fundraiser directed toward sustainable food programs in rural areas in Haiti. More than $11,000 was raised for the cause that night; $13,000 more has been raised since then, according to Stuart Williams, a professor at Kendall Campus, who moderated the event. Last year, the event raised $23,000. The funds went toward a four-pond tilapia farm in the Artibonite region of Haiti. PHOTOS COURTESY OF ALYSSA PEREZ

New Director: Sandra M. Martinez, 39, is a 1989 graduate of Hialeah Senior High; she attained an associate's degree in history from Miami Dade College in 1992, a Bachelor of Science in social studies education from Florida International University in 1994, a master's degree in educational leadership from Nova Southeastern University in 2000. AKEEM BRUNSON / THE REPORTER

Speaker Series: Manny Garcia, the executive editor for El Nuevo Herald, will speak at Wolfson Campus on Nov. 4. COURTESY OF THE MIAMI HERALD

Double Trouble: Lazaro Gamio, Wolfson Campus bureau chief won four awards at the FCCPA including two first place awards for best design and best illustration. ANDREA ORELLANA/ THE REPORTER
HIGHLIGHTS
Sandra M. Martinez will have a new office to decorate on Nov. 1. Martinez, 39, is replacing E. Carter Burrus, who is retiring after nine years as the director of the North Campus Honors College.
Ricardo Ruiz, Homestead Campus SGA president, has tragic accident leading to a two-day coma, from which he recovered.
Miami Dade College's student newspapers and literary magazines return from Annual FCCPA awards banquet with scores of honors.
For the sixth year in a row, Miami Dade College's women's volleyball team has won the Southern Conference Tournament.