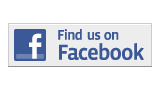 ---
Entertainment
Malkovich Leaves You Red In The Face
By Zayda Costa
Zayda.Costa001@mymdc.net
Featuring a star-studded cast that includes Bruce Willis, Morgan Freeman, John Malkovich and Richard Drey fuss, RED (acronym for retired and extremely dangerous) is an action-packed movie filled with violence, comedy and a hint of romance.
During the opening scene we find our protagonist, former C.I.A. analyst Frank Moses (Bruce Willis) adjusting to retirement. One night, Moses is attacked in his home by a SWAT team; after turning the tables on them, he ventures off to find out who wants him dead.
It's during Moses' cross-country road trip, where the audience is introduced to the other members of RED. Moses is determined to keep his love interest Sarah Ross (Mary Louise Parker) safe from harm.
Robert Schwentke did a stunning job directing RED. The movie is filled with over- the-top stunts, such as Willis getting out of a moving car.
The stunts used were so impressive that they will probably inspire other action directors to try similar stunts. Willis and Parker had great chemistry on screen, the relationship between their characters felt natural from beginning to end.
The best part of the movie was the comedy delivered by Malkovich.
Whether he was hiding weapons inside his stuffed pig or batting grenades, Malkovich will have you laughing from his first appearance until his last. Overall, the movie was worth watching. Although the first 10 minutes were boring, the climax had a strong resolution.
More Entertainment Articles
---