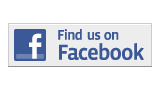 ---
Entertainment
The Scares Are Still Fresh The Second Time Around
By Carolina del Busto
carolina.delbusto001@mymdc.net
Acting more like prequel than a sequel, Paranormal Activity 2 takes place about two months before the original, Paranormal Activity.
The plotline for this documentary-style film follows a family who brings home a new baby boy, and soon starts experiencing a series of unexplainable disturbances. Logically, they install cameras throughout the house in hopes of capturing an intruder – and that's where the audience comes into play. We watch the action unfold through the lens of concealed cameras and see things the family does not.
Paranormal Activity was shot using a small hand-held camera, causing a lot of movement and shaky screens. The camera is much steadier this time and does not cause headaches. But because it was filmed with tiny security cameras, I advise you to never take your eyes off the screen; you might miss a shadow, a movement, or even a door creaking open.
There is no prior knowledge needed in order to understand what is going on. Actually, I would recommend that if you have not seen the first one, watch part two first.
The best part about a scary movie experience is the people you share it with. You will scream together, jump together and maybe even yell at the screen.
However, for anyone who thinks that what happened in Paranormal Activity 1-2 are based on real events, Paramount Pictures and I assure you that everything portrayed in the films is purely fictitious.
Although the first Paranormal Activity had more frightening moments, Paranormal Activity 2 delivers some good scares.
If you're a fan of the first film, you will certainly enjoy the second installment.
More Entertainment Articles
---