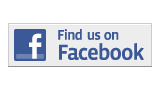 ---
News
In Brief
Website Hailed As The "Google Of Education"
MyEdu.com is a website providing information about courses, professors, degrees and college information about schools in the United States.
"It's a very effective site for students, parents and advisers," said
Chris Chilek, co-founder. "It's the Google of education."
According to Chilek, students can use MyEdu during registration to compare professor reviews from other students and records from past semesters.
Formerly known as Pick-A-Prof, MyEdu provides services to students for free. MyEdu has launched a new schedule planner that creates schedules based on time of day, professors, average grade point average and rating.
—Anna Carabeo
Vaudeville-Style Show To Visit Wolfson Campus
Culture Clash in AmeriCCa: Real People, Real Stories, the vaudeville-style show about escapades of diverse real-life people in America, is coming to Wolfson Campus, 300 NE Second Ave., Room 1261 on Nov. 12 and 13.
Richard Montoya, Ric Salinas and Herbert Siguenza all create a show of memoir-style humor adapted from real-life interviews conducted across America.
Since 1984, Culture Clash's storytelling has developed an influential and satirical traveling show which is an educational exposé of the people that populate America.
During the years, Montoya, Salinas and Siguenza's sketch comedies have been the subject of many pop culture events.
—Jennifer Fumero
College To Host Seminar For Tax Prepapers
Miami Dade College and the Internal Revenue Service will host an all-day tax practitioner seminar on Nov. 9 at West Campus, 3800 NW 115th Ave., Room 1101.
The seminar was created for tax and accounting specialists. It will fulfill the requirements for eight continuing professional education credit hours in the category of technical business, as well as eight CPE credit hours in taxation.
The seminar will take place from 8 a.m. to 4:30 p.m. with back- to-back classes and a lunch break.
The seminar is sponsored by the IRS and the Miami-Dade Chapter of The Enrolled Agents.
—Ralph Tur
Photo Exhibit On Display At North Campus Library
A photography display on the second floor of the library at North Campus features the work of first semester students in the new associate's degree program in photographic technology.
The submissions include: Young American by Diana Llenes, which features a young boy wrapped in an American flag; Tokyo Sunset by Albert Siegel, which features a busy cityscape with the sunset illuminating the horizon; and FIG Neckware by Ellier Jimenez, which features the top halves of mannequins dressed in ties and dress shirts.
The exhibit will be available to the public until February 2011.
—Mark Overton
Journalism Speaker Series To Host Event At Wolfson
Pulitzer Prize-winning journalist Manny Garcia, the executive editor at El Nuevo Herald, will participate in Miami Dade College's Journalism Speaker Series.
The event will take place Nov. 4 at 10 a.m. in Room 7128 at Wolfson Campus, 300 NE Second Ave.
Garcia, who spent nearly 20 years at The Miami Herald, won a Goldsmith Prize, and an Investigative Reporters and Editors Award.
He was the primary reporter on The Herald's coverage of the Miami's voter fraud scandal and the Elian
Gonzalez raid, two entries that won Pulitzer Prizes.
The event is free, open to the public and will end with a 15 minute question and answer session.
—Bianca Vargas
College Fair To Be Held At North, Kendall Campuses
Miami Dade College is hosting a college fair on, Nov. 2 at North Campus and Nov. 3 at Kendall Campus.
The college fair at North Campus will be held in building three from 9 a.m. to 12 p.m.
The Kendall Campus college fair will take place in building two from 9 a.m. to 12 p.m.
More than 50 colleges and universities will be present to give information, as well as applications to students who are interested in transferring.
There will also be an opportunity to network and interact with counselors from the schools represented at the fair.
—Ayoyemi Ajimatanrareje
Volunteering Opportunities At The Book Fair
The Florida Center for the Literary Arts is offering volunteer opportunities at the Miami Book Fair International.
The 27th annual MBFI will be taking place at Wolfson Campus from Saturday, Nov. 14 through Saturday, Nov. 21.
Some of the featured events at the MBFI are the Street Fair, the Children's Alley, the Festival of Authors, the Comix Galaxy and the International Pavilion celebrating Mexico with author presentations, art exhibits and traditional crafts.
About 1,500 volunteers are welcomed to participate.
Opportunities offered are in marketing, ushering in the opera presentation and clerical work.
—Ayoyemi Ajimatanrareje
MDC Team To Participate In Dragon Boat Race
The Miami Dragon Boat Race will be take place on Nov. 13 at 8 a.m., at the Miami Marine Stadium, 3601 Rickenbacker Causeway.
The 250-meter race will consist of 24 individuals in a canoe that will be decorated like a dragon.
In 2007, a team from Miami Dade College won first place in the race, and 2008 the College won second place.
The event is open to all Miami Dade College students. The MDC team's final practice is on Nov. 6 at noon.
—Ayoyemi Ajimatanrareje
Latin Jazz Festival Comes To Kendall Campus
Kendall Campus will host the fourth annual Latin Jazz Festival on Nov. 5 at the Fred Shaw Plaza at 7:30 p.m.
Performers will include Albita, Roberto Perera, Dave Valentine, Negroni's Trio, Federico Britos and Ed Calle.
In addition, MDC students will have an opportunity to get hands-on experience working with industry professionals during the live performances. Among the duties, they will be charged with: audio engineering, backstage support with artist and equipment during the concert.
Approximately 4,000 tickets have been distributed for the Latin Jazz Festival, which is free and open to the public.
—Akeem Brunson
$2.4 Million Grant Awarded To Wolfson STEM
Miami Dade College was awarded a $2.4 million grant from the U.S. Department of Education's
"Strengthening Institutions—Hispanic Serving Institutions" program in October.
The grant will support the Wolfson Campus' science, technology, engineering and mathematics first-year programs, also known as STEM.
The program gives Hispanic students, who are underrepresented in the science and technology fields, a chance to succeed. The grant will also be used to create a STEM Summer Bridge Program for first-time-in-college Hispanic students between the ages of 17 and 25.
—Tiffany Garcia
More News Articles
---