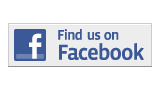 ---
News
Group Of Students Aid Community Event
By Natalie Valdes
Natalie.Valdes004@mymdc.net
Why get on a plane to experience Latino culture?
Nine InterAmerican Campus students from the Student Leadership Academy created a plan to market street merchants and the overall feel of "Viernes Culturales," a Latino community event that occurs the last Friday of every month.
The artistic and cultural fair allows visitors to experience outside performances along "Calle Ocho," various art exhibits, restaurants, stores and cultural centers.
Miami Dade College students were assigned the task of enhancing "Viernes Culturales'" marketing department. The idea originated in the IAC Leadership Academy.
Barbara Rosenthal, a marketing professor from Kendall Campus mentored the students.
"It was very challenging, because none of us were marketing majors," said Carolina Raguasi, a sophomore at the IAC. "Dr. Rosenthal was an amazing mentor who guided us and allowed us to develop our leadership skills."
To understand the demographics of Little Havana, the students researched the area.
They spoke to merchants, conducted surveys and compared events similar to "Viernes Culturales."
This past spring semester, the students met each Friday for about three hours to discuss their progress.
They created a coupon book that offers discounts to the stores and various events along "Calle Ocho."
"It was a way to convince and show the members of 'Viernes Culturales,' what was good about the event and where they were lacking," Raguasi said. "We gained marketing skills and they can now improve their event. Overall, it was a great experience I will not soon forget.
More News Articles
---