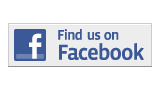 ---
News
MDC Students Win Dozens Of Awards At Annual Convention
By Monica Suarez (Monica.suarez006@mymdc.net), J.C. Urbina (Juancarlos.Urbina001@mymdc.net)
Newspapers
Student journalists at Miami Dade College have plenty of new keepsakes to hang in their newsrooms.
The Florida Community College Press Association awarded The Falcon Times, the Catalyst and the Metropolis 24 awards on Oct. 22 during their annual awards banquet.
Lazaro Gamio, won the most awards, earning first place honors in design and best illustration. Gamio also won two second place awards for news story and comic strip.
"This was such an amazing night," said Gamio the Wolfson Campus bureau chief for The Reporter, the recently merged student newspaper at MDC. "It was awesome to hear my colleagues cheer for me, it really made my night."
In addition, Gamio, 20, received an Inner Circle Award for winning four awards. Akeem Mayers, an illustrator for The Falcon Times, who won three awards, also received an Inner Circle Award. Mayers has garnered six FCCPA awards in two years.
Other MDC students earning first place honors were: Russell Quinoa, sport column; Melody Aleman, editorial cartoon; Aaron Pabon, editorial; Andrea Orellana, humor writing; and Miguel Chateloin, advertisement design.
Next year's, entries for the FCCPA competition will come from the new consolidated student newspaper for Miami Dade College, The Reporter, that debuted on Oct. 4.
The paper features 16 pages, has a 10,250 circulation, prints on a biweekly schedule, and is distributed to all eight MDC campuses. The paper has bureaus at the North, Wolfson and Kendall Campuses.
"It's refreshing to see the passion that our student journalists exhibit," said Manolo Barco, media adviser to The Reporter. "They believe in the mission of news-gathering and remain committed to retrieving the facts and reporting it back to their audience— the students at MDC. The awards are confirmation that they are getting it right. Student journalism is better because of their contribution."
—Monica Suarez
Magazines
Miami Dade College's literary magazines had to pack a little extra on their way back from the Florida Community College Press Association.
On Oct. 22, the FCCPA honored Kendall Campus' Miambiance, Hialeah Campus' Café Cultura, Wolfson Campus' Metromorphosis,  North Campus' AXIS and InterAmerican Campus' Urbana with  28 awards.
Café Cultura, bested the competition, winning top honors in Division A. In Divison B, Miambiance placed second followed by AXIS.
 "We will continue what we've been doing," Café Cultura's co-adviser Victor Calderin said. "Our staff works hard and we look forward to hiring new members."
This year's Café Cultura staff will have a lot to live up to.  Andres Cabrera and Diana Santisteban both won Inner Circle Awards for each winning awards in three categories.
Cabrera shared a first place award with Nerys Torralbas for art works; a second place prize for art-individual and shared a third place prize in illustration with Torralbas. Santisteban shared a first place prize with Jose Garcia and Michelle Orchid Rodriguez; a second place award for photography and she shared a third place prize with John Muñiz.
Other first place winners were: Christina Cabrera, poetry; Stephanie del Pino, editing (Division A); Jeannie Harrison, non-fiction; Justin L. Mangana, fiction (Division B); Victoria Saavedra, fiction (Division A); Isuet Ribot and  Saavedra, editing( Division B); Dexter Jones and Mario Martinez, illustration and Jon Ing, Jennifer Loliner and Amanda Perez-Villareal, poetry.
"I was very pleased [at the FCCPA] because it's the first time we win two first place places," said Elena Perez-Mirabal, the adviser for AXIS. "We want to continue producing quality work that will be recognized and give students the chance to voice their creativity."
Added Quincy O'Bryan, editor-in-chief of AXIS:
"Being in the FCCPA convention was exhilarating," O'Bryan said. "I had butterflies in my stomach."
—J.C. Urbina
More News Articles
---