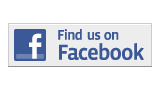 ---
News
New Director Succeeds Burrus
By Mark Pulaski
Mark.pulaski001@mymdc.net
Sandra M. Martinez will have a new office to decorate on Nov. 1. Martinez, 39, is replacing E. Carter Burrus, who is retiring after nine years as the director of the North Campus Honors College.
She was selected by a five-person committee, besting more than 30 applicants.
"I want the students to know I am here for them," said Martinez, a North Campus alumnus. "I've walked these halls [like] they do."
Martinez, a 1989 graduate of Hialeah Senior High School, has devoted her career to education.
In 1994, she served as a social studies teacher at Nautilus Middle School. In 1999, she was named the chairperson of the gifted program.
Martinez left the Miami-Dade County Public School system in August 2005, taking the post of executive assistant to the North Campus president. In October 2007, she was named the director of advisement at North Campus.
Martinez said it was a job that prepared her for her newest challenge, because it included handling transfers to upper division institutions and advising students on future job opportunities.
"As the director, I was responsible for making sure students completed their program of studies and that they carved out their educational pathways," Martinez said.
Alexandria Holloway, dean of The Honors College, wanted someone who could start where Burrus left off.
"I needed someone who could jump right in and reassure the students that they are not going to be alienated or abandoned," Holloway said.
Martinez hopes to become the same type of mentor that Burrus was.
Holloway sees a lot of similarities in Burrus and Martinez.
They started their careers in the social sciences, have experience working with gifted students, and share a passion for their students.
"I just need to get to know my students," Martinez said. "I want to know them on a deeper level." Burrus said that although he was not on the selection committee, Martinez was his personal choice.
"She will take it to the next level and go beyond what we have started here," Burrus said.
Holloway is confident that with Martinez's experience, she has all the resources she needs to hit the ground running.
"She won't fill his shoes," Holloway said. "I think she will be able to fill her own."
More News Articles
---