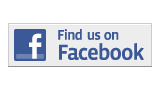 ---
News
Obama Appoints Padrón To Lead Education Initiative
By Monique Madan
Monique.madan001@mymdc.net
Miami Dade College President Eduardo Padrón has another accomplishment to add to his résumé.
On Oct. 19, President Barack Obama signed an executive order making Padrón the chair of a new White House Initiative on Educational Excellence for Hispanic-Americans.
The moment was seen live via web conference by students at all eight MDC campuses.
"I am very proud of and honored by this appointment," Padrón said via e-mail. "I have come a long way, but I have had great support all along the way from a supportive and loving family, students and colleagues. They have inspired and motivated me."
Padrón will guide a 30-member commission, charged with the responsibility of informing the Obama Administration on educational issues related to Hispanics. The commission will also address opportunities in the Hispanic community while increasing educational involvement of Hispanic youth.
The Executive Order is aimed at strengthening the nation by continuing educational opportunities and improving educational outcomes for Hispanics and Latinos of all ages.
Its goal is to help more Hispanics receive an education that prepares them for college, and productive careers.
"This is an issue that truly takes an entire nation," Padrón said. "There must be a profound change in the mindset of Americans that college education is truly the only passport to the mainstream economy and a prosperous life."
Padrón's focus is to unite Hispanic students and their non-Hispanic peers. He said that by rebuilding the K-12 system so that students focus on college from the start, every student will have quality learning opportunities.
"I feel this will improve graduation rates for all ethnic groups and help us move forward as a nation," said Adolfo Jimenez, an 18-year-old business major at North Campus. "Immigrants who came from other countries are being represented, like me. I am very proud."
During his speech, Obama said via teleconference that Padrón has been a leader in his administration's efforts to strengthen America's community college and schools.
"In addition to running a college, he's agreed to serve as the chair of this initiative's Presidential Advisory Commission. We are grateful to you," Obama said. "This will be a group of 30 Latino leaders who are going to make sure that, when it comes to our children's education, my ad- ministration hears the voices of the Latino community loud and clear."
Mark Overton contributed to this story
More News Articles
---