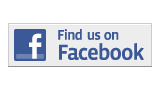 ---
News
Tragedy At Homestead
By Alexandra de Armas
alexandra.dearmas001@mymdc.net
When Adriana Ruiz received a knock at her door at 5 a.m., she knew the news was not good.
She was right.
Her brother Ricardo Ruiz, Homestead Campus student government association president, had been in a car accident.
Ruiz, she learned, was in a coma; he had been airlifted to Ryder Trauma Center at Jackson Memorial Hospital on Sept. 29.
"I walked into his room in the trauma center, and he had breathing tubes through his mouth and he was just laying there sleeping," Adriana said. "All I could think about was that I might lose my big brother."
Doctors say that Ruiz lost control of his red 1999 Honda Accord after he suffered a brain aneurysm on the left side of his brain.
The Jaws of Life were needed to remove him.
Despite the wreck, Ruiz didn't suffer serious injuries as a result of the crash, only a few scratches to the right side of his face.
"God protected him," Ricardo's mother, Doris Ruiz said.
Adriana was holding his hand when Ruiz awoke from the coma on Sept. 30.
"He slowly squeezed my hand... and then moved his left foot," Adriana said. "He squeezed his eyes and finally opened them."
With tears in his eyes, Ruiz responded to the doctor's question: "What is your name?"
"Ricardo Ruiz," were his first words.
According to Doris, Ricardo has to receive therapy to his right arm and leg, due to side effects from the aneurysm; he's also getting voice therapy.
"I've never seen him like this," Doris said. "I want him to be the same person he was, physically and emotionally."
Adriana described her brother as energetic, a peace maker, supportive and a leader.
"People are drawn to him," said Nicole Bryant, student life director at Homestead Campus. "It's just natural for him. He is an infectious person. When he smiles, you smile. When he laughs, you laugh."
Ricardo started as a student life assistant in 2008. He was elected SGA vice president in 2009 and president for the 2010-11 academic year.
However, as a result of the accident, Ruiz was forced to drop his classes. Ruiz is struggling with every- day activities such as walking, speaking and writing. His sister
Adriana expects his recovery to take six to nine months, Bryant said.
In the meantime, Homestead Campus SGA vice president Pierre Leveque has appointed treasurer Henrry Gomez as the interim president, Bryant said.
"I am not sure what's going to happen, because he [has] a brain tumor and I don't know what his doctors will say," Bryant said.
"Out of respect, I don't want to push an issue like this. I am letting everything happen organically."
More News Articles
---