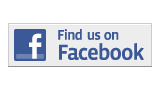 ---
Opinion
Gift Or Scam
By Andrea Orellana (andrea.orellana001@mymdc.net), Rachel Rosenberg (Rachel.Rosenberg002@mymdc.net )

LAZARO GAMIO/ THE REPORTER
Pro
On any given day, getting dismissed early from class is the fun plastic toy at the bottom of the cereal box.
It's not an entirely uncommon occurrence and even less likely is the possibility that you'll catch someone complaining about it.
There are several good reasons for that.
Let's look at the obvious one first: free time is always a pleasant surprise. This is Florida after all and I'd be willing to bet my future first-born child that whenever you get an unexpected day off because of an approaching tropical storm, you sigh a sigh of relief and think, "free time, how nice."
The free time you acquire can be put to good use: by taking it to study independently and catching up on missed coursework or getting extra practice with a subject.
In the long term, getting out of class sooner than expected will actually put you ahead. What is college all about, if it's not about making efficient use of your independent time?
You might be from the other school of thought, the one that agrees that paying for classes means paying for class time. But, when you graduate, does your diploma retell the precise amount of time you spent in class or does it document a fact less minute than that?
From a more emotive point-of view: if your professor is so eager to dismiss you, is this really a professor whose time is worth fighting for?
Also, your typical college professor is paid for their knowledge. They will undoubtedly know more about productive class time than you, despite the twelve or so years of schooling we've gone through to get here.
So, trust in him or her when they let you out minutes, or even hours, before the figurative bell rings. Chances are, they know what they're doing.
-Andrea Orellana 
Con
No one whines about being dismissed from class early, but students would definitely say something if they were let out of a two-hour class after only 30 minutes.
Students aren't nerds just because they want class to continue. Students are right to complain if a professor dismisses class more than an hour early. It's a waste of our time. Yes, some professors might be tired from another job or might just run out of material, but a student's time is just as valuable.
Letting students out of class early is a flagrant waste of money. One two-hour, three-credit class costs around three to four hundred dollars. How many students would pay for two hours and receive only 30 minutes?
Full-time professors at Miami Dade College are paid a salary, this means they get paid to teach for a block of time, whether they teach for the whole time or not. Is it ethical for MDC students to get cheated like this?
Another valid point is that students won't learn as much if they are released early from class. Classes are scheduled for a certain amount of time because that amount of time is needed to teach the coursework.
"Releasing students early doesn't give any professor sufficient time to teach their [required] materials adequately," said Jesus Santana, 25, a tutor at Kendall Campus Speech Center.
Teachers can "cover themselves" by telling students to study from their textbooks or review their notes, but there is only so much that can be self-taught.
With that said, is it fair to students when professors let them out early from class?
In my opinion, and I'd venture to say many will agree with me, it's definitely not.
-Rachel Rosenberg
---