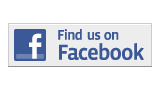 ---
Sports
For the sixth year in a row, Miami Dade College's women's volleyball team has won the Southern Conference Tournament.
Training camp usually has athletes dreading every minute of the hard-working practices that accompany it.
After posting a 12-14 record last year, Miami Dade College men's basketball coach Matt Eisele is confident his team is poised for a turnaround.
---