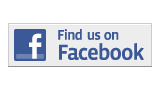 ---
Sports
MDC Ladies Leap Into The New Season
By Saeli Gutierrez
Saeli.gutierrez001@mymdc.net

Driving Forward: Lady sharks basketball player Tiffany Simmons attempts a jump shot in the lane during a team practice scrimmage. The Lady Sharks are looking to rebound from an 11-15 overall record and a 6-6 conference record from the 2009-2010 season. GREGORY CASTILLO / THE REPORTER
Training camp usually has athletes dreading every minute of the hard-working practices that accompany it.
The Miami Dade College women's basketball team, who open up the season Nov. 1 against Daytona State College, hopes it can result in winning.
"They are a great group of players who are working hard and all they want to do is win a championship," Head Coach Susan Summons said.
The Lady Sharks have been working on their defensive fundamentals, boxing out and conditioning in preparation for the season opener.
Last year, the team was a disappointing 11-15.
With returning players, such as sophomore guard Camila Mejia, sophomore guard Melanie Ducott and sophomore forward Ashley Wilkes, the team believes it is poised for a rebound season.
Mejia said the team's practices have been intense this offseason.
"We start working out late [in the] afternoon with cardio and weight lifting, which later leads to actual practice," Mejia said.
Expectations are high.
"I see ourselves [in] the championship game, winning it all, that's how much I believe in my team," Mejia said.
So far, so good. The Lady Sharks won their first preseason game against Florida Memorial University, 54-34.
"Overall, we played very well as a team, and I am very excited to get our season rolling," Wilkes said. "This game helped us realize our strength and weaknesses early."
More Sports Articles
---